Gold Coast is a coastal city in the state of Queensland, Australia. It is known for its beautiful beaches and vibrant nightlife. There are plenty of activities to do while visiting Gold Coast, whether you're an adrenaline junkie or looking for a relaxing trip.

For thrill seekers, try skydiving over the coast or zip lining through the rainforest canopy. You can also ride roller coasters at Movie World or visit Sea World to swim with dolphins. Other popular attractions include Currumbin Wildlife Sanctuary and Dreamworld Theme Park.

If you prefer to take it easy, there are plenty of leisurely activities such as kayaking along Burleigh Heads beach, taking surfing lessons with local instructors on Surfers Paradise beach, exploring National Parks nearby like Lamington National Park or Springbrook National Park, browsing boutique shops in Broadbeach Mall, dining out at waterfront restaurants in Main Beach or trying your luck on casino cruise ships from Marina Mirage pier.
The Gold Coast is an amazing destination for anyone looking to have a great time. From the stunning beaches, thrilling theme parks, and world-class shopping, there's something for everyone in this vibrant city! Take a stroll along the beach and soak up some sun during the day or take advantage of all the nightlife options in Surfers Paradise after dark.

If you're feeling adventurous, check out Dreamworld or Sea World for some exciting rides and shows. There are also plenty of cultural attractions such as galleries, museums, markets and more to explore while you're here!
20 BUCKET LIST Things to do in GOLD COAST | Watch Before You Go!
Things to Do on the Gold Coast for Young Adults
The Gold Coast offers many activities and attractions for young adults, making it the perfect destination for a weekend getaway. From its beautiful beaches to its lively nightlife, there is something to do no matter what you're interested in. Spend time exploring the natural beauty of the area with kayaking tours, surf lessons, or bushwalking trails before hitting up one of the local bars and clubs in Surfers Paradise or Broadbeach.

For those looking for more tranquil experiences, take a stroll along The Spit at Main Beach or visit Sea World to marvel at animals from around the world. No matter what you choose to do on your trip to the Gold Coast, you're sure to have an unforgettable experience!
Things to Do in Gold Coast on a Budget
The Gold Coast is a great place to be if you're looking for an affordable holiday destination. There are plenty of free and low-cost activities to enjoy, from taking a scenic walk along the beachfront or exploring the hinterland by bike or on foot, to visiting theme parks like Dreamworld and Wet'n'Wild, and even sampling some of the local restaurants and cafes. With so much to do, it's easy to plan an amazing trip without breaking your budget.
Non Touristy Things to Do in Gold Coast
If you're looking to get off the beaten track and experience something unique while visiting Gold Coast, there are plenty of non-touristy activities to be had. From exploring nature walks in Lamington National Park to learning about local Aboriginal culture at the Yugambeh Museum, or taking part in a yoga class on Burleigh Heads Beach – there's something for everyone! For an even more unusual activity, try night kayaking along the Nerang River with Glow Worm Kayaking Tours.

These tours provide an intimate look at nocturnal wildlife and their fascinating bioluminescent glow that illuminates the darkness.
Things to Do in Gold Coast at Night
The Gold Coast has plenty of fun activities to enjoy at night! From the lively bars and clubs along Surfers Paradise, to the cool craft breweries in Burleigh Heads, there are so many places to explore. For those wanting a more relaxed evening out, why not try one of the local cinemas or theatre shows?

Or take a stroll around one of Gold Coast's picturesque parks and beaches while taking in some stunning views. Whatever you choose, you'll surely have an unforgettable experience when visiting this beautiful city after dark!
Things to Do in Gold Coast During Covid
The Gold Coast has plenty of activities to keep you occupied during the pandemic. Head outdoors for some socially-distanced fun and explore the area's national parks, beaches, hinterland trails and waterfalls. If you're looking for a break from nature, take in some culture with visit to one of the local art galleries or museums or grab a bite at one of the many restaurants offering takeaway and delivery options.

For those who prefer to stay home, there are also virtual tours available where you can get an up close look at iconic sites without leaving your house!
Things to Do in Gold Coast for Free
Gold Coast, Australia offers a wide array of free activities for visitors and locals alike. From beautiful beaches to lush parks, the city has plenty of things to do without spending any money. Visitors can take in stunning coastal views at Surfers Paradise Beach or enjoy an outdoor picnic with friends and family at one of the many local parks or gardens.

There are also a number of weekly events such as markets, live music performances and arts festivals that offer entertainment without having to pay admission fees. With so much available for free, Gold Coast is certainly worth exploring on your next holiday!
Things to Do in Gold Coast With Kids
Gold Coast is an ideal destination for families with kids. There are plenty of exciting activities to do in the area that will keep everyone entertained! From exploring the iconic Surfers Paradise beach and spending a day at one of the many theme parks such as Dreamworld, Wet 'n' Wild or WhiteWater World, to checking out Ripley's Believe It Or Not Odditorium and indulging in some retail therapy at Pacific Fair Shopping Centre – there is something here for everyone.

Whether you're looking for thrills, adventure or just somewhere new to explore – Gold Coast has it all!
Things to Do Gold Coast Today
The Gold Coast is a great place to explore and experience today! Whether you're looking for outdoor adventure, cultural attractions or beaches to relax on, there's something for everyone. Take advantage of the sunshine and go kayaking through the canals of Broadwater Parklands, explore one of the many museums in Surfers Paradise or take a stroll along Burleigh Heads beach.

There are also plenty of culinary experiences to sample- try out the local seafood at an award winning restaurant like Rick Shores or have some fish n chips by the beach. With so much to do, make sure you plan your day wisely!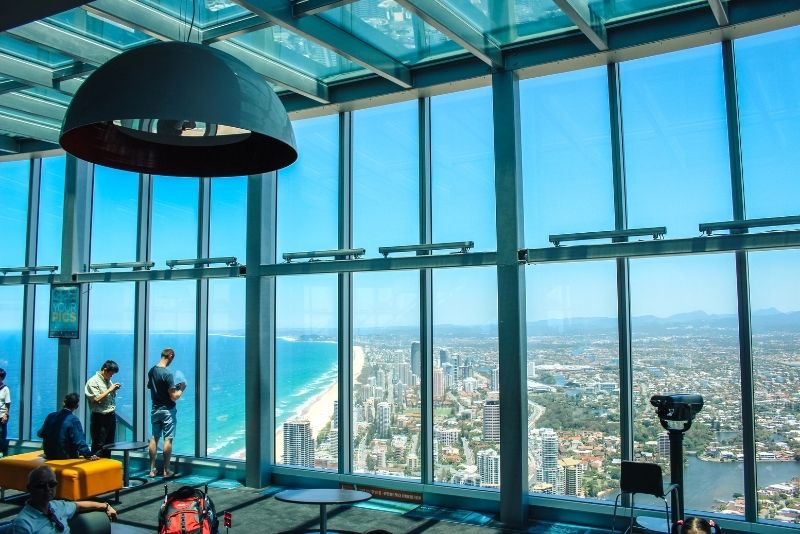 Credit: tourscanner.com
What is There to Do in the Gold Coast Besides Theme Parks?
The Gold Coast is a popular destination for tourists and locals alike, offering an array of activities beyond the theme parks. Whether you're looking for outdoor adventure or something more relaxed, you'll find plenty to do in this sunny Queensland city. For those who love being outdoors, there are plenty of beaches to explore along with a host of national parks where you can take part in bushwalking tracks and bike trails.

Alternatively, why not enjoy some water sports like paddle boarding or surfing? The Gold Coast is also known for its vibrant nightlife; from beachfront bars to rooftop lounges there's something for everyone when it comes to experiencing the local culture after dark. Shopping enthusiasts will be spoilt for choice too – from harbor side markets to bustling shopping centers and bespoke boutiques, the options are endless!

If art is more your scene then don't miss out on visiting one of the many galleries that showcase works by both local and international artists. No matter what type of activity you're looking to experience while on holiday in the Gold Coast- rest assured there will be something perfect just waiting around every corner!
What is the Gold Coast Best Known For?
The Gold Coast is one of the most iconic destinations in Australia. Located in Queensland, just south of Brisbane, it is known for its stunning beaches, vibrant nightlife and a host of activities to keep visitors entertained day and night. It's known as the "Surfers Paradise" for good reason – its endless stretches of golden sand are perfect for taking part in all kinds of water sports such as surfing, kitesurfing and stand-up paddle boarding.

The region also offers plenty to do on land too; from theme parks like Movie World, Sea World and Dreamworld to shopping malls with everything you need under one roof. If you want some time away from the hustle and bustle there are plenty of nature reserves nearby which provide great opportunities for wildlife spotting or simply relaxing amongst natural beauty. With so much to see and do it makes sense that the Gold Coast has become one of Australia's favourite holiday spots!
What are Different Things to Do at the Gold Coast?
The Gold Coast is an amazing place to visit in Australia. With its stunning beaches, lush hinterland and vibrant nightlife, there are plenty of things to do at the Gold Coast. Whether you're looking for a relaxing day on the beach or a wild night out, there's something for everyone here.

Here are some of our top picks for things to do at the Gold Coast: 1) Visit one of the many beautiful beaches – from Main Beach and Surfers Paradise to Burleigh Heads and Coolangatta – each offering their own unique atmosphere. Enjoy sunbathing, surfing, swimming and more!

2) Explore Currumbin Wildlife Sanctuary which houses hundreds of animals including koalas, kangaroos & emus in natural habitats as well as over 500 species of birds. 3) Go shopping at Pacific Fair Shopping Centre or Marina Mirage Shopping Centre where you can find all your favourite brands under one roof! 4) Take a tour through Tamborine National Park with its rainforests and waterfalls that offer spectacular views along with lots of wildlife encounters.

Also make sure you explore Springbrook National Park too – it's known as 'the Green Cauldron' due to its dramatic gorges and dense rainforest vegetation! 5) Get some thrills by visiting Dreamworld theme park – home to WhiteWater World Waterpark & SkyPoint Observation Deck plus thrilling rides like Tower Of Terror II & Buzzsaw Roller Coaster just waiting for you! No matter what kind of activities interest you most, The Gold Coast has something for everyone so why not come down today?
How Many Days in Gold Coast is Enough?
Spending time in Gold Coast is always a great way to relax and enjoy yourself. With its stunning beaches, lush hinterland and never-ending nightlife, the city has something to offer everyone. But how many days in Gold Coast are enough?

It depends on what kind of holiday you're after; if you want to make the most out of your experience then three or four days would be ideal. In this amount of time you can explore all the main attractions such as Surfers Paradise Beach, take a trip up the Skypoint Observation Deck for amazing views over the city and visit Dreamworld theme park for some thrilling rides. You could also check out some of Australia's best theme parks including Movie World and Wet N Wild Water Park – both located nearby on the Gold Coast Highway.

If that isn't enough then why not embark on a day trip to nearby Byron Bay or take part in one of many adrenaline activities such as abseiling down Tamborine Mountain? There really is no shortage of things to do during your stay here – just make sure you plan it well so that you don't miss anything!
Conclusion
The Gold Coast is a great place to visit if you are looking for a unique and exciting adventure. With its stunning beaches, vibrant nightlife, and abundance of activities, there is something for everyone in the area. Whether you're looking for an adrenaline rush or some rest & relaxation, you can find it on the Gold Coast.

From surfing at Burleigh Heads to visiting Currumbin Wildlife Sanctuary and even exploring the numerous theme parks – this destination has it all! So why not start planning your trip today? You won't regret it!