London has plenty of great things to do for free! Visit the National Gallery, one of the world's most famous art galleries, and enjoy some of Europe's greatest paintings. Take a stroll through Hyde Park or walk along the South Bank.

Enjoy amazing views from Parliament Hill or take in historical sites like Trafalgar Square or Buckingham Palace. Go to Borough Market, which offers an array of food choices and shops selling local goods. Explore Covent Garden's beautiful architecture, quirky markets, street performers and vibrant atmosphere.

Watch live music at Camden Town's legendary venues or spend time in Regents Park admiring its stunning gardens and lakeside walks. Visit the Royal Museums Greenwich for astronomy exhibits and maritime history artifacts without spending anything – you can even explore London's oldest working planetarium there!
London is a city filled with plenty of free activities to enjoy. From family-friendly attractions like the Natural History Museum, Science Museum and British Library, to outdoor sites such as Hampstead Heath and Hyde Park – there are an abundance of ways to explore the city without spending a penny. Additionally, street performances in Covent Garden, markets such as Borough Market or Camden Lock and art galleries across the capital offer an interesting insight into London's culture at no cost.
50 FREE Things To Do in London 🇬🇧 | Budget Travel Guide
Things to Do in London for Couples
London is the perfect destination for couples looking for a romantic getaway. From strolling hand-in-hand through Hyde Park to taking in a stunning view of the city on the London Eye, there's something for every couple to enjoy. Spend an evening at one of London's many theatre productions, or take a leisurely boat ride down the River Thames and admire some of London's most iconic landmarks.

For those looking to plan an even more memorable experience, try dining atop The Shard – one of Europe's tallest skyscrapers – with breathtaking views across the river and skyline.
Free Things to Do in London This Weekend
London is full of exciting and free things to do this weekend! Whether you are looking to explore the city, relax in a park or discover some hidden gems, there's something for everyone. From visiting iconic landmarks such as Buckingham Palace and Tower Bridge, to exploring one of London's many museums including the British Museum and National Gallery – all without spending a penny!

If you're feeling adventurous why not check out local markets like Camden Lock Market or sample delicious street food at Borough Market? With so much on offer it's easy to find something that suits your interests.
Free Things to Do in Central London
Central London is home to many attractions that don't cost a penny – offering plenty of budget-friendly fun for visitors. Take a stroll through one of the city's famous parks, such as Hyde Park or Regent's Park; explore some of the city's iconic landmarks like Big Ben, Trafalgar Square and Buckingham Palace; soak up some culture at free galleries like Tate Modern or National Gallery; visit historic sites such as St Paul's Cathedral or Westminster Abbey; or peruse the street markets for unique souvenirs and tasty treats. With so much to see and do in Central London without spending a penny, it's no wonder why this area is so popular with tourists from all around the world!
Things to Do in London Tomorrow
London is the perfect destination for a day trip! Whether you're looking to explore history, catch a show or simply soak up the city sights, there are plenty of activities and attractions to keep you busy tomorrow. From iconic landmarks like Big Ben and Buckingham Palace to modern hotspots such as Borough Market and Camden Town, London has something for everyone.

You can enjoy a leisurely boat ride along the River Thames or take in some culture at one of London's many museums. With so much on offer, it will be hard to choose just one thing to do – but no matter what you decide upon, your day in London is sure to be unforgettable!
Free Things to Do near Me
If you're looking for free things to do near you, look no further! There are plenty of activities that don't cost a dime such as parks, trails and gardens. Many cities also offer free concerts and performances in the summertime.

Museums may have days where admission is waived or discounted. Community centers often host events like movie nights, game nights and more. With a little research, you can find plenty of fun and interesting ways to spend your time without spending any money at all!
Fun Things to Do in London
London is a bustling city full of endless possibilities for fun and entertainment. From world-class museums and galleries to the iconic London Eye, there are plenty of activities to keep you busy during your stay. Spend an afternoon exploring Covent Garden's vibrant markets, visit Buckingham Palace to see the changing of the guard, or take in some live theatre at one of West End's many theatres.

Don't forget about all the amazing restaurants, pubs and clubs that make London such a great place for nightlife!
Free Things to Do Today
Today is a great day to get out and explore your city without spending any money! There are plenty of free activities, such as visiting a local park or museum, browsing the library for interesting books or movies, going for a walk in nature, attending an outdoor event like a fair or farmers market, trying out new recipes in the kitchen at home, taking your pet on an adventure around town, or simply spending time with friends and family. No matter what you choose to do today, it can be done without breaking the bank.
Best Things to Do in London
London is one of the most exciting cities in the world and offers a wide range of activities for visitors. From historical sites to modern attractions, there are plenty of things to do in London. Take in some culture at places like The British Museum, Buckingham Palace or St Paul's Cathedral.

Visit popular landmarks such as Big Ben, Tower Bridge and Westminster Abbey. Shop till you drop at iconic stores such as Harrods and Selfridges. Enjoy a musical or play at West End Theaters, take a boat ride down the Thames River or go on an open top bus tour to explore all that London has to offer!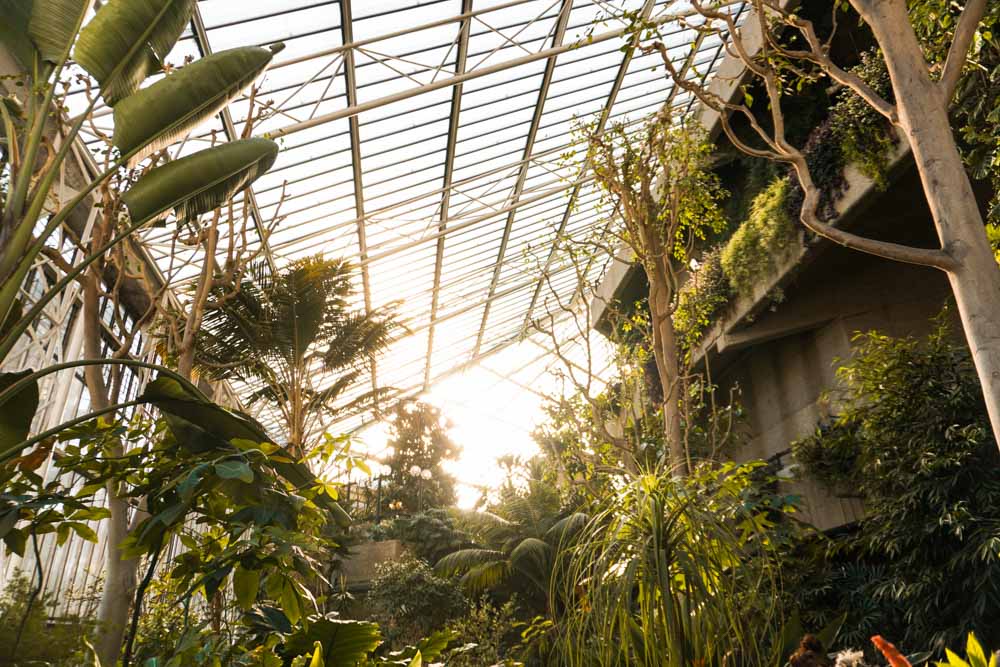 Credit: www.londonxlondon.com
How Can I Have Fun in London With No Money?
Having no money does not mean you can't have fun in London! There are plenty of ways to explore the city and enjoy yourself without spending a penny. Start your day by visiting one of the many free attractions such as Buckingham Palace, Trafalgar Square or Hyde Park.

You can learn about London's history at any of the museums such as The British Museum, Tate Modern and National Gallery which all offer free admission. If you're looking for some outdoor activities then why not take a stroll along the banks of The Thames or wander around Hampstead Heath? For those with an interest in architecture then head to some of London's iconic landmarks like St Paul's Cathedral or Westminster Abbey.

Alternatively, if you just want to get lost in this incredible city then there is nothing better than meandering through its streets and seeing what each area has to offer – there will be something interesting wherever you go! Finally, don't forget that people watching is always free so take advantage of it while sitting on a park bench enjoying your time in this vibrant city.
What Sights are Free in London?
London is a great place to visit for those who are looking for free attractions! There are so many wonderful sights, from iconic landmarks to public parks and gardens. One of the most recognized sights in London is Trafalgar Square, a large plaza located in the center of the city which features Nelson's Column at its heart.

Here visitors can enjoy fountains, statues and artworks as well as beautiful views of The National Gallery. For more culture seekers, there's also The British Museum with its rich collection of artifacts from around the world or Westminster Abbey where visitors can explore this historic and fascinating building without charge. Nature lovers should definitely take advantage of one (or all) of London's Royal Parks: Hyde Park, Regent's Park or St James' Park with their stunning scenery and wildlife they provide an ideal setting to relax after a busy day exploring London.

If you want something offbeat then head down to Camden Lock Market – here you will find vintage clothing stalls, street food vendors plus plenty more independent traders that make it worth visiting every time!
What Should Not Be Missed in London?
London is one of the most vibrant, exciting and culturally diverse cities in the world. It's a city full of iconic landmarks, centuries-old history and endless possibilities for exploration. From its bustling markets to its iconic pubs, there are so many things that should not be missed when visiting London.

The first must-see sight in London is Buckingham Palace – home to British royalty since 1837. Take a tour of this grand building or just watch the Changing of the Guard ceremony from outside – it's an unforgettable experience! Another great way to get acquainted with London is to take a ride on one of its famous red double decker buses or hop onto an open top bus tour which will give you access to some spectacular views across the capital city.

Of course no trip to London would be complete without exploring some of its unique attractions such as Tower Bridge and Big Ben – two iconic structures that have been part of London's skyline for hundreds of years! Other must-see sights include Westminster Abbey, St Paul's Cathedral and Trafalgar Square – each offering something different but equally awe inspiring experiences. Finally don't forget about all the fun activities that can be found within this incredible city; why not take a river cruise down The Thames or enjoy traditional afternoon tea at Harrods?

There really are countless opportunities which make up any visit worth taking in beautiful London!
What is the Most Visited Free Attractions in the Uk?
The UK is home to many fantastic free attractions that attract visitors from all around the world. Some of these attractions are as old as time, and some are modern marvels that you won't want to miss. One of the most visited free attractions in the UK is Kew Gardens in London.

Founded in 1759, this beautiful garden features over 30,000 different species of plants and trees spread across 300 acres. Here you can explore four distinct areas with lush gardens and greenhouses full of exotic plants and flowers, including a treetop walkway three stories high! Not far away is another popular attraction – The National Gallery in London.

This museum houses an impressive collection of more than 2,300 European paintings dating from the mid-13th century to 1900s – it's definitely worth a visit if you're looking for some art inspiration (and admission is completely free!). If nature or art isn't your thing then perhaps one of the grandest examples of Gothic architecture will appeal; Salisbury Cathedral has been standing since 1220 AD and its stunning spire reaches 404ft into the sky making it Britain's tallest church tower! To sum up there really are many incredible free attractions right here in the UK – so go explore!
Conclusion
London is a great city to explore and it doesn't have to be expensive. There are plenty of things to do for free, including visiting popular tourist attractions, exploring cultural heritage sites, experiencing the vibrant street art scene, participating in local events and festivals, and more. Whether you're looking for something unique or just want to take in the sights of this historic city without breaking the bank, there's no shortage of things to do that won't cost you a penny when visiting London.