1. Visit the York Minster: The York Minster is a stunning Gothic cathedral and one of the most iconic landmarks in northern England. It's an architectural masterpiece, full of ancient artifacts and beautiful stained glass windows that are sure to take your breath away. 2. Take a stroll along The Shambles: This medieval street has been preserved over time, so it looks much like it did centuries ago with its narrow cobbled lanes and old-fashioned shops selling everything from chocolates to antiques.

3. Explore Clifford's Tower: Built by William the Conqueror in 1068, this castle stands atop a hill overlooking the city center and offers impressive views from its walls – plus some interesting history too! 4. Shop at St Helen's Square: Located in the heart of downtown York, this square is home to some of the finest stores in town, including designer boutiques as well as smaller independent retailers offering unique gifts and souvenirs for visitors to take home with them. 5. Wander around Museum Gardens: These gardens offer a tranquil escape from bustling city life with their lush lawns bordered by hedges filled with fragrant flowers – perfect for relaxing on sunny days or exploring on foot when you want some peace and quiet away from it all!

6. Have fun at JORVIK Viking Center: Here you can learn about Viking life in 9th century York through interactive exhibits that bring history alive right before your eyes! 7 Castle Howard Estate & Gardens : An 18th century estate set within 1,000 acres of breathtaking countryside – here you can explore ornate interiors while admiring spectacular gardens outside or go on guided tours inside castles chambers which were once lived-in by royalty! 8 Visit National Railway Museum : If trains captivate your curiosity then head to this museum showcasing vintage locomotives alongside dozens of other railway artifacts rangingfrom model layouts to real-life carriages used during World War II – definitely worth checking out if only for few hours!

9 Tour Historic Streets : Walking around streets like Stonegateand Low Petergate will giveyou a feelof howYork lookedlike centuriesago;these quaint alleys linedwith Tudor buildingsarea must seeforanyone lookingto getlostin historyfor awhile ! 10 Don't forget Ghost Walks!
York is an incredible city for sightseeing and exploring with a rich history, stunning architecture, vibrant culture and wide variety of attractions. From iconic landmarks to unique shops, galleries and museums – there are plenty of exciting things to do in York. Here's our list of the top 10 best things to do in York that should not be missed when visiting this captivating city!

Whether you're looking for a romantic getaway or planning a day out with friends and family, these must-see attractions will make your trip unforgettable!
Top 10 attractions of New York – What's On 5e
Things to Do in York at Night
York is a vibrant city with plenty of things to do in the evening. From comedy shows and live music, to art galleries and theatres, there's something for everyone. For those looking for a more relaxed atmosphere, York has many pubs and bars offering both traditional English ales and modern craft beers.

If you're feeling adventurous, take a ghost tour through the city's historic streets or have fun at one of the arcades located around town. Whatever your preference may be, York offers plenty of exciting activities to enjoy after dark!
Things to Do in York This Weekend
York is a vibrant city with lots of things to do this weekend! From its beautiful medieval architecture, culture and heritage, to the trendy restaurants and nightlife spots in the city centre; there's something for everyone. Whether you're looking to explore York Minster, take a stroll through The Shambles or shop till you drop at one of the city's many markets; York has it all.

With plenty of events taking place throughout the weekend such as live music gigs and theatre performances, there's no excuse not to come down and experience everything that York has to offer!
Things to Do in Yorkshire
Yorkshire is a beautiful county in the North of England that has plenty to offer visitors. From picturesque landscapes and historic cities, to exciting attractions and delicious food, there's something for everyone. Spend your days exploring castles such as Castle Howard or take a break from sightseeing with a country walk around the Yorkshire Dales National Park.

Sample local delicacies at one of many traditional pubs or sample some of the area's famous cheeses at Wensleydale Creamery. Whatever you choose, you're sure to find plenty of things to do in Yorkshire.
York Museums
York Museums are an excellent destination for any traveler looking to explore the history and culture of this vibrant city. York boasts some of the UK's most impressive collections, including the National Railway Museum, The Yorkshire Museum, Castle Howard and more. Whether you're interested in art and artifacts or natural sciences, there is something here to interest everyone.

Additionally, many museums offer interactive activities that make learning about York's past fun and engaging for all ages!
Things to Do near Me
If you're looking for things to do near you, there are plenty of options available. From outdoor activities like hiking and biking to attractions such as museums and art galleries, there's something for everyone to enjoy. For those who prefer a more leisurely day out, local parks offer peaceful settings perfect for picnics or a stroll along the trails.

If you're feeling adventurous, why not explore your city by visiting its many restaurants and bars? Whatever it is that interests you most, there's sure to be something fun around the corner!
York Shambles
York Shambles is a historic street located in the city of York, England. It has been described as one of the best preserved Medieval streets in Europe and has existed for over 800 years. The street consists of timber-framed buildings with jettied upper stories and overhanging eaves, giving it an old-world charm which still attracts many tourists today.

With its cobblestone pavement, quaint shops and traditional feel, it truly takes visitors back to a time long forgotten!
Things to Do in Leeds
Leeds is a vibrant city in the north of England with plenty to see and do. From its stunning architecture, like the historic Leeds Town Hall and Royal Armouries Museum, to its lively music scene, there are always exciting activities on offer. The city boasts some fantastic restaurants, shops and nightlife spots as well as numerous attractions such as Roundhay Park – one of the largest urban parks in Europe – or Kirkstall Abbey – a 12th-century Cistercian abbey which has been restored to its former glory.

Whether you're looking for a cultural experience or simply want to explore what this bustling city has to offer, Leeds is sure not to disappoint!
Places to Eat York
York is a city in North Yorkshire, England that offers diverse dining options to suit all tastes. Whether you're looking for traditional British fare or something more exotic, York has plenty of places to eat. From cozy pubs offering classic English dishes to fine-dining restaurants serving up the freshest local produce and international cuisines – there's something for everyone in York!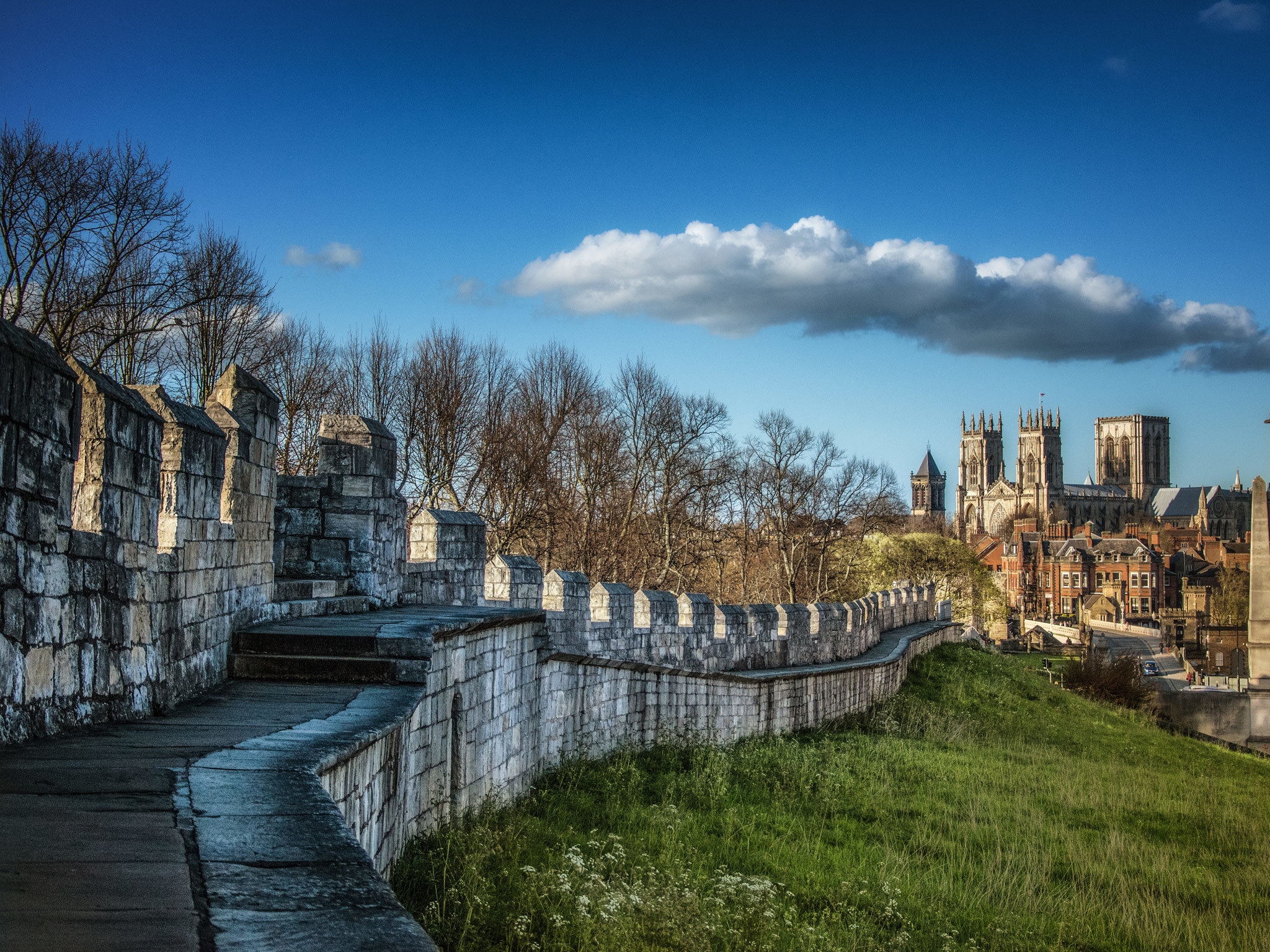 Credit: www.timeout.com
Why is York a Tourist Attraction?
York is a beautiful and historic city located in the North of England, which makes it an ideal tourist destination. The city is filled with captivating architecture from various different eras, including Roman-era walls, Medieval churches and Georgian townhouses. Visitors can explore York's cobbled streets to find a variety of attractions such as the 13th-century York Minster cathedral, Clifford's Tower which dates back to 1068 and one of Europe's longest shopping streets – The Shambles.

This vibrant street offers ancient buildings that are now home to independent shops, cafes and bars. For those seeking some green spaces within the city centre there are numerous parks like Rowntree Park offering open areas for activities or relaxation. In addition to its impressive history, York also hosts many cultural events throughout the year including festivals dedicated to music, art and literature.

One cannot forget about all the delicious local food options either! No matter what type of holiday you're looking for – be it relaxing break or active exploration – York has something for everyone making it an attractive tourist destination both domestic and international visitors alike!
What is Famous in York?
York is a beautiful city located in the North of England and is famous for its rich history, stunning architecture, and vibrant culture. One of the most iconic landmarks in York is Clifford's Tower, which stands proudly atop a grassy hill overlooking the city centre. The tower dates back to 1068 when it was built by William the Conqueror as part of his attempt to subdue northern England.

Today, visitors can climb up to the top and enjoy breathtaking views across York from this historic site. The cobbled streets of York are filled with fascinating attractions such as Yorvik Viking Centre, Jorvik Museum, Minster Cathedral and Castle Museum – all worth exploring! For shoppers looking for unique gifts or souvenirs there's no better place than The Shambles Market – one of Britain's oldest covered markets with an array vendors selling everything from local produce to handmade crafts.

Finally, foodies will be delighted by what York has to offer; sample local delicacies such as Yorkshire Pudding or try some delicious seafood dishes at one of many popular restaurants around town. With so much on offer it's easy to see why people come from far and wide just for a taste of what makes York so special!
How Can I Spend 2 Days in York?
York is a city full of history, culture and charm. Whether you're visiting for the first time or returning after many years away, there are plenty of activities to enjoy during your two days in York. Start by exploring the world-famous York Minster Cathedral and climb up its 275 steps to take in spectacular views across the city from the top of its tower.

Then wander along The Shambles, one of Europe's best preserved medieval streets lined with timber-framed buildings housing charming shops and cafes. After that head over to Jorvik Viking Centre where you can explore an ancient Viking settlement which was discovered under modern day York – an experience not to be missed! If you have time visit some museums such as Castle Museum or Yorkshire Museum & Gardens before ending your day at Clifford's Tower – a Norman castle with stunning panoramic views from atop its walls.

On Day Two why not try out some traditional afternoon tea at Betty's Tea Rooms followed by a leisurely stroll around beautiful Rowntree Park? Finally end off your stay with dinner overlooking the River Ouse at one of York's riverside restaurants before catching a train back home. With so much on offer, spending two days in York is sure to be an unforgettable experience!
How Do I Spend a Day in York?
York is a charming city located in the north of England that offers plenty of things to do and explore. For those who are looking for a fun day out, York has something for everyone. Start your morning off by exploring the many historical sites located throughout the city, such as The Shambles, York Minster and Clifford's Tower.

Afterwards, take some time to wander around the quaint cobbled streets of The Snickelways or walk along the famous City Wall which provides stunning panoramic views. In the afternoon head over to one of York's beautiful parks such as Rowntree Park or Museum Gardens where you can relax with friends whilst enjoying an ice cream from St Helen's Square market. Alternatively, why not visit one of York's fascinating museums like Jorvik Viking Centre or National Railway Museum?

Both offer great insight into Yorkshire's past and provide plenty of interactive activities for all ages to enjoy! As evening approaches there are lots more attractions for visitors to experience including ghost tours at Fairfax House, boat trips along River Ouse and even punting on Lendal Bridge! If you're still feeling energetic afterwards then grab some dinner at one of York's wonderful restaurants before heading off on a night tour around its picturesque alleyways and winding lanes – perfect if you want to get away from it all and just soak up its unique atmosphere!
Conclusion
York is a beautiful city that has something for everyone, from its historic attractions to its vibrant nightlife. With so much to offer, it's no wonder that York is one of the most popular tourist destinations in Europe. Whether you're looking for an exciting adventure or just want to take in some of the amazing sights and sounds, there are plenty of things to do in York that will make your time here unforgettable.

From exploring ancient castles and strolling along cobblestone streets to experiencing thrilling festivals and sampling delicious local food, this charming city has something special waiting around every corner.