1. Visit Australia Zoo – This world-famous zoo is home to hundreds of species of animals, and a must-see for animal lovers. 2. Enjoy the Beaches – With over 70 beaches to choose from, you'll be sure to find one that suits you! 3. Explore Noosa National Park – Home to dozens of native wildlife species, this park is perfect for nature hikes and photography opportunities.

4. Take a Cruise on the Maroochy River – Relax as you take in the sights along this scenic river cruise! 5. Visit Mooloolaba Beach – One of Sunshine Coast's most popular beaches with plenty of activities such as swimming, surfing and fishing available here too! 6. Go Horse Riding at Coolum Beach – Ride your horse along miles and miles of pristine golden sand beachfronts at Coolum Beach!

7. Check out Underwater World Sea Life Aquarium – Spot sharks feeding and other fascinating sea creatures living in this underwater wonderland! 8 . Shop Till You Drop At Eumundi Markets– Browse through hundreds upon hundreds stalls filled with unique souvenirs or handmade crafts items at these iconic markets held every Wednesday & Saturday morning !

9 . Taste Local Wines & Brews On A Brewery Tour – Indulge in some beer tasting tours or wine tasting experiences throughout Sunshine Coast's finest breweries & wineries located around Maleny & Montville area! 10 .

Admire The Glass House Mountains From Mary Cairncross Scenic Reserve – Get up close views from lookout points across Glass House Mountains which offers spectacular scenery all year round!.
The Sunshine Coast is a stunning stretch of coastline on the east coast of Australia, known for its sunny days and laidback vibes. With endless beaches, lush hinterland rainforest, and an abundance of outdoor activities to choose from, it's no wonder why this area has become so popular with tourists. From adventure-filled hikes to relaxing beachside strolls, here are our top 10 best things to do in Sunshine Coast – there's something for everyone!
TOP 50 SUNSHINE COAST Attractions (Things to Do & See)
Unique Things to Do Sunshine Coast
The Sunshine Coast offers a wide variety of unique activities to explore. From taking in the stunning views from atop Mount Coolum, to kayaking with dolphins along Mooloolaba Beach, there's something for everyone. For nature-lovers, spend an afternoon horse riding through the lush hinterland or take a wildlife tour of Noosa Everglades.

Get your adrenaline pumping by surfing at Maroochydore or kiteboarding on Peregian Beach. There are also many cultural experiences to be had such as visiting the local galleries and craft markets or exploring ancient tribal sites like Buderim Forest Park & Cultural Centre. Whether you're looking for adventure or relaxation, the Sunshine Coast has it all!
Things to Do on the Sunshine Coast for Free
The Sunshine Coast is an amazing place to explore and there are plenty of fun activities you can do for free! From exploring the stunning beaches and national parks to attending live music events, markets, and cultural experiences – the Sunshine Coast has something for everyone. So why not create some unforgettable memories on a budget by taking advantage of all that it has to offer?
Sunshine Coast Attractions Map
The Sunshine Coast Attractions Map is an invaluable tool for anyone visiting the region. It contains a wide range of attractions, including beaches, parks, trails, wineries and more. The map also provides information on nearby restaurants, shops and other facilities to ensure visitors can make the most of their time in this stunning part of Australia.

With its detailed maps and easy-to-follow directions it makes exploring all that the Sunshine Coast has to offer even easier!
Things to Do Sunshine Coast Today
The Sunshine Coast is filled with fun activities for all ages. Today, why not take a stroll along the stunning Mooloolaba Beach and soak up some sunshine? Or perhaps take a walk through the lush Mary Cairncross Scenic Reserve and enjoy the local flora and fauna.

Afterwards, indulge in some delicious seafood at one of the many restaurants in Noosa Heads or treat yourself to an art class at Peregian Studios. With so much to do on offer, you'll definitely find something that suits your taste!
Sunshine Coast Activities for Adults
The Sunshine Coast is an ideal destination for adults looking to escape the hustle and bustle of everyday life. From relaxing on some of the world's most beautiful beaches, exploring lush national parks and rainforests, indulging in a range of culinary experiences, or taking part in exciting outdoor activities such as kayaking, surfing or stand-up paddle boarding–there is something for everyone! With its stunning coastal scenery, vibrant culture and friendly locals, it's no wonder the Sunshine Coast is one of Australia's top destinations for adult vacationers.
Things to Do in Mooloolaba
Mooloolaba on the Sunshine Coast of Australia is a great place to visit for an unforgettable vacation! With its stunning beaches, a variety of unique cafes and restaurants, and plenty of activities to keep you busy, there's something for everyone in Mooloolaba. Popular things to do include taking a surf lesson, relaxing on the beach with friends or family, kayaking around the area's many islands or exploring the nearby bushland.

For those looking for more relaxation options, why not take a stroll along the boardwalk or spend some time exploring Underwater World? Whatever your ideal holiday looks like – Mooloolaba can provide it!
Things to Do Sunshine Coast This Weekend
The Sunshine Coast is full of activities and events to keep you busy this weekend! From exploring the stunning beaches, sampling local food at various restaurants and cafes, or taking part in a range of outdoor activities such as kayaking, hiking or surfing – the options are endless. For those looking for something more structured, there are plenty of entertainment venues to choose from including live music concerts and comedy shows.

The best thing about a weekend on the Sunshine Coast is that you can make it whatever experience you want; whether it's an adventurous getaway with friends or a family-friendly affair filled with fun activities – there's something for everyone!
Things to Do: Sunshine Coast When Raining
When the rain starts to pour, don't let it put a damper on your Sunshine Coast holiday. Instead, take this opportunity to explore some of the indoor attractions and activities that make visiting the Sunshine Coast so special. Visit one of the area's many museums or art galleries for an educational experience like no other.

Spend time at an indoor swimming pool or water park for a fun day out with family and friends. Enjoy a movie at any of the local cinemas or browse through specialty stores such as bookstores or boutiques. No matter what you decide to do in inclement weather, there is something enjoyable waiting for everyone on the beautiful Sunshine Coast!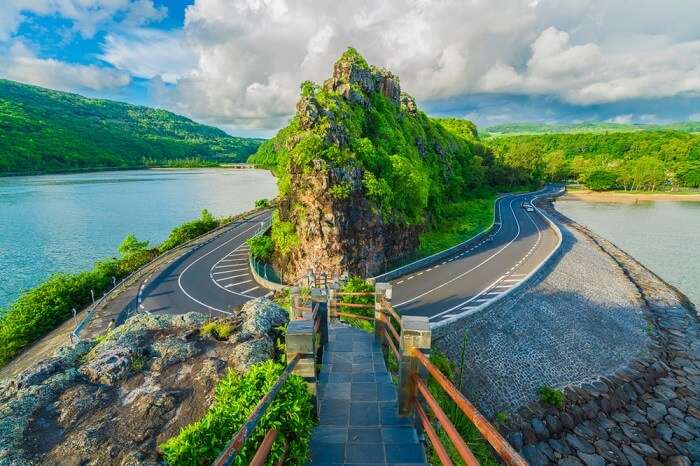 Credit: traveltriangle.com
What Should You Not Miss at Sunshine Coast?
Sunshine Coast is an amazing place to visit, and you shouldn't miss out on all the fantastic things it has to offer. From stunning beaches and national parks with incredible wildlife, to great shopping and dining experiences, there's something for everyone. Some of the top attractions that you should not miss when visiting Sunshine Coast include Noosa National Park – a beautiful coastal rainforest home to diverse wildlife; Mooloolaba Beach – one of Australia's most popular beach towns offering white sand beaches and crystal clear water perfect for swimming or surfing; Underwater World Sea Life Aquarium – discover exciting marine life from around the world including sharks, rays and seahorses; Aussie World Theme Park – ride roller coasters, bumper cars or take a spin on the Ferris wheel; Eumundi Markets – check out local artworks and handmade crafts every Wednesday & Saturday morning stretching over two city blocks in downtown Eumundi.

Lastly, if you're looking for some adventurous activities don't forget about skydiving at Skydive Rainbow Beach or taking a hot air balloon flight over Glasshouse Mountains! With so much beauty waiting to be explored in this spectacular region it would be a shame to miss any of these amazing attractions!
What is Sunshine Coast Best Known For?
The Sunshine Coast, located on the east coast of Australia in the state of Queensland, is one of the most popular holiday destinations in Australia. It's an idyllic area that offers everything from stunning beaches to lush rainforest and spectacular mountain ranges. Its beautiful coastline stretches for some 100 kilometres (62 miles) along the Coral Sea coast and features a variety of activities for all ages.

The region's main attractions include its white sandy beaches, crystal clear waters and abundant marine life; such as dolphins, turtles and whales which are commonly seen during whale watching cruises. There is also plenty to explore when it comes to local culture with art galleries, museums and festivals throughout the year. The Sunshine Coast is well known for its relaxed lifestyle with many outdoor activities available including swimming at Noosa Main Beach or surfing at Alexandra Headland.

Additionally there are several national parks nearby where you can enjoy bushwalking trails or take part in other recreational activities such as camping or fishing. For those looking for something more adventurous there are plenty of water sports like sailing, kayaking and snorkelling on offer too! All this combines to make Sunshine Coast one of Australia's premier destinations – renowned not only for its natural beauty but also its unique cultural atmosphere making it a great place to relax and unwind any time of year!
What is the Prettiest Town in the Sunshine Coast?
The Sunshine Coast region of Queensland, Australia is renowned for its stunning natural beauty and vibrant coastal towns. But if you're looking to experience the very best that this idyllic area has to offer, then Noosa Heads takes some beating as the prettiest town in the Sunshine Coast. From its magnificent beaches and tranquil waterways to its lush rainforest hinterland and charming village atmosphere, it's easy to see why so many visitors flock here year after year.

The main beach at Noosa Heads is a must-visit destination – fringed by towering Bunya Pines with golden sand stretching up towards rolling surf breaks and crystal clear waters. Further inland, you can explore sub-tropical national parks filled with native flora and fauna or take a leisurely stroll along picturesque walking trails known as 'Noosaville'. There's also plenty of great cafes, restaurants and bars located in Noosa Junction or Hastings Street which provide an array of culinary delights for all tastes.

Whether you're visiting for a day trip or staying longer in one of the resorts on nearby Laguna Bay, there's no denying that Noosa Heads is undoubtedly one of the most beautiful places on Earth – making it quite rightly regarded as the prettiest town in the Sunshine Coast!
What Time of Year is Best to Travel Sunshine Coast?
The Sunshine Coast is a stunning place to visit all year round, but there are some months and seasons that are better than others when it comes to traveling. The best time of year to travel the Sunshine Coast is in spring and autumn. These two periods offer mild weather with temperatures ranging from 15-25 degrees Celsius (59-77 Fahrenheit).

During these months you will also be able to enjoy more sunshine hours compared to winter or summer. The days can get quite hot during the Sunshine Coast's peak season – December through February – but you will still enjoy plenty of sunshine and warm temperatures between 20-29 degrees Celsius (68-84 Fahrenheit). If you don't mind cooler temperatures then visiting the region during its off season – June through August – could save you money on accommodation costs as well as give you an opportunity for a quieter experience.

While these months offer fewer daylight hours, each day is filled with crisp fresh air and beautiful sunsets that make it worth the trip! Whatever time of year you decide to take your holiday, just remember that the Sunshine Coast offers something special no matter what season it may be.
Conclusion
The Sunshine Coast is a beautiful place to explore and enjoy. From the incredible beaches to the lush forests and rivers, there are so many activities fit for everyone. Whether you're looking for adventure or just want to relax, this coastal area offers something for everyone.

With its stunning scenery, diverse wildlife and rich culture, the Sunshine Coast is an ideal destination that will leave long-lasting memories.