1. Take a stroll around the Medieval City Walls – Southampton boasts some of the best preserved city walls in England, dating back to 1290. 2. Explore Tudor House & Garden – this 500-year old timber framed house is an excellent example of 15th century architecture and features a beautiful garden with traditional herb beds and ponds. 3. Visit SeaCity Museum – Housing interesting interactive exhibits about the Titanic, as well as other important events from Southampton's maritime history, this museum is sure to keep you entertained for hours!

4. Go shopping at WestQuay Shopping Centre – With over 200 shops it offers everything from highstreet favourites to designer boutiques; you're sure to find something special here! 5. Get cultural at Mayflower Theatre – Enjoy a variety of performances ranging from ballet recitals to comedy shows or even take part in one of their workshops if you feel so inclined! 6. Hike through Royal Victoria Country Park – This stunning park covers 350 acres and includes miles of walking trails that will lead you straight into nature's beauty spot in no time!

7. Sail along River Itchen– There are plenty of boat hire options available so why not spend your day exploring Southampton's waterways? Whether it be fishing or simply taking in the views, there's something for everyone here! 8 .

Visit St Mary's Stadium- Home turf for Premier League club 'Saints', take a tour around this impressive stadium and learn all about its fascinating past which dates back more than 60 years ago! 9 .Indulge yourself at Ocean Village Marina– Filled with restaurants offering cuisine from all corners of the globe plus plenty more activities such as bowling alleys and cinemas, it makes for an ideal evening out with family or friends alike!

10 .Wind down on Solent Beach– Boasting spectacular views across The Solent towards Isle Of Wight ,this beach has something for everyone whether it be windsurfing or simple sunbathing !
From its stunning coastal views to the renowned Southampton Common, there's no shortage of things to do in this exciting city. Whether you're looking for a fun day out with family or a romantic evening stroll, Southampton has something for everyone. Check out some of the top attractions and places to visit including Mayflower Park, West Quay Shopping Centre, High Street Shopping District and the world-famous Titanic Museum.

With endless activities from shopping and sightseeing to sailing and seafood dining – make sure you don't miss out on these 10 best things to do in Southampton!
Top 10 Places to Visit in Southampton | England – English
Things to Do in Southampton Today
Today in Southampton, there are plenty of things to do. Start your day off by exploring the stunning views of the harbor and castle walls with a leisurely stroll along the waterfront. For lunch, why not try some of the delicious seafood at one of the city's many restaurants or take a boat tour to see some of its historic sites?

In the afternoon, head over to High Street for some shopping, or visit The Marlands Shopping Centre for even more retail therapy. Afterwards, enjoy an evening out with friends at one of Southampton's lively bars or clubs – you're sure to find something fun!
Things to Do in Southampton This Weekend
This weekend, come explore Southampton's vibrant city centre! There is something to do for everyone – from catching a show at the Mayflower Theatre or Nuffield Southampton Theatres, to shopping in one of the many independent stores and boutiques. For those who enjoy outdoor activities, there are plenty of parks nearby or you can even take a boat trip along the River Itchen.

With its range of attractions and delicious food options, it's easy to see why Southampton is such a popular destination for weekends away!
Southampton Tourist Attractions Map
The Southampton Tourist Attractions Map is a great tool for visitors to the city to get an overview of all the attractions available. It features locations such as museums, galleries, parks, and historic sites. The map also includes information about transportation options and nearby restaurants and shops.

With this convenient guide in hand, tourists can easily plan their sightseeing adventures while exploring this charming seaside town!
Places in Southampton Uk
Southampton is a vibrant city located on the south coast of England and is home to over 250,000 people. There are plenty of places to visit in this bustling city; from museums, parks and art galleries, to theatres and shopping centres. The medieval old town boasts many historic buildings such as Tudor House Museum and Southampton City Art Gallery.

If you're looking for outdoor activities, Mayflower Park offers beautiful gardens with stunning views across the River Itchen or take a stroll along Western Esplanade by the waterfront. With its excellent transport links via bus or train, Southampton makes an ideal destination whether it's for business or pleasure!
Southampton Attractions for Families
Southampton, England is a great destination for families looking for something to do. From art galleries and museums to outdoor attractions like Lepe Country Park and the New Forest National Park, there's something for everyone. Families can also explore Southampton's waterfront area with its many shops, restaurants, and parks along the River Test or take a boat trip from Southampton Docks to view some of the most spectacular views in Europe.

There are plenty of fun activities available including bowling alleys and cinemas as well as interactive educational experiences at SeaCity Museum and Tudor House & Garden. With so much to see and do, it's no wonder why Southampton is one of Britain's top family-friendly vacation destinations!
Places to Visit near Southampton
If you're looking for a great place to visit near Southampton, look no further than Beaulieu National Motor Museum. Located in the heart of the New Forest, this museum offers visitors a chance to explore its vast collection of vintage cars and motorcycles from around the world. You can even take an audio tour or watch one of their live demonstrations.

With plenty of activities and attractions available, Beaulieu is sure to provide a fun-filled day out!
Is Southampton Worth Visiting
Yes, Southampton is definitely worth visiting! Located in the south of England on the picturesque coastline of Hampshire county, this city has a vibrant and lively atmosphere with plenty to do. From shopping and dining at its bustling waterfront marina to exploring its historic parks and monuments, there's something for everyone in this beautiful seaside town.

With an abundance of attractions ranging from art galleries to theme parks, it's easy to see why so many people flock here every year.
Is Southampton a Nice Place to Visit
Yes, Southampton is a great place to visit! Located on the south coast of England, this city offers something for everyone. Not only does it have a thriving cultural and entertainment scene but its stunning beaches, beautiful parks and lively marina make it an ideal destination for families or couples looking for a relaxing break away from the hustle and bustle of everyday life.

With plenty of activities available such as shopping, sightseeing and dining out you're sure to find something to keep you entertained in Southampton.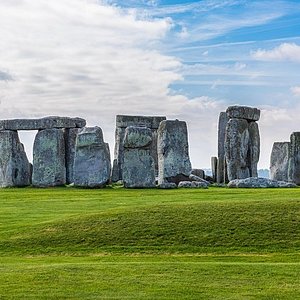 Credit: www.tripadvisor.com
What are Things Southampton is Famous For?
Southampton has long been renowned as one of England's most iconic and beloved cities, renowned for its rich history, stunning architecture and vibrant culture. One of the many things that Southampton is famous for is its maritime heritage; it was once a major port city serving as an important hub in the English Channel during medieval times, with ships coming to trade goods from Europe and beyond. This legacy still continues today with Southampton being home to some of the largest cruise terminals in Europe.

As well as this impressive shipping infrastructure, Southampton is also known for its vibrant arts scene – there are plenty of galleries, museums and theatres dotted around the city centre offering visitors a unique insight into local culture. When it comes to sport too, you won't be disappointed; with two professional football teams (Southampton FC & AFC Bournemouth) based here there is always something going on! Finally, when you're looking for somewhere special to eat or shop then look no further than Westquay Shopping Centre – one of Britain's biggest retail centres which boasts over 200 shops and eateries all under one roof!

So whatever your interests may be there will always be something incredible happening in Southampton!
How Can I Spend a Day in Southampton?
Spending a day in Southampton is an exciting way to explore this vibrant city on the south coast of England. Start your day by exploring some of the beautiful parks and gardens that make up this seaside destination. With its stunning views, you can stroll along the waterfront while admiring the boats in the harbour and take in some local history with visits to Tudor House Museum or SeaCity Museum.

For more outdoor fun, visit one of Southampton's many beaches for swimming, kayaking or paddleboarding! In addition to its outdoor attractions, Southampton also has plenty of shops, restaurants and cafes for shoppers looking for unique finds and foodies who want to sample some delicious dishes. If you're interested in art or culture then head over to The City Art Gallery where you can explore works from both national and international artists as well as regular exhibitions throughout the year.

To round off your day out why not enjoy a show at Mayflower Theatre – home to musicals, plays and concerts – before rounding up your evening with dinner at one of Southampton's many bars or restaurants?
Is Southampton England Worth Visiting?
Yes, Southampton England is definitely worth visiting! From its rich maritime heritage to its picturesque scenery, Southampton offers something for everyone who visits. The city has a vibrant culture and history that can be explored through many of its attractions including the SeaCity Museum which tells the stories of those lost at sea in Titanic and other historic vessels.

For outdoor enthusiasts, there are numerous parks and green spaces available throughout the city as well as plenty of opportunities for hiking or cycling trips along beautiful coastal routes. Shopping lovers will find plenty to keep them busy with all kinds of shops from high-end boutiques to independent retailers offering unique items. With delicious restaurants serving up local dishes, pubs and bars that offer live music events, theatre shows that run year round and plenty more entertainment options – no visit to Southampton would be complete without experiencing some of these amazing activities!
Which are the Nice Areas of Southampton?
Southampton is a beautiful city located on the south coast of England and it offers plenty of interesting places to explore. One of its most attractive areas is the Old Town, which has been around since Medieval times and is still very much alive today. This area offers a variety of quaint shops, pubs and restaurants that capture the essence of old-world charm.

Another great area in Southampton is Ocean Village, which features modern apartment buildings as well as stylish cafes, bars and nightclubs – making it one of the best spots for socialising in town! Finally, don't miss out on exploring Mayflower Park – this stunning green space along the waterfront provides breathtaking views over Southampton harbour and beyond.
Conclusion
In conclusion, Southampton is a great place to visit with plenty of attractions and activities that are sure to keep you entertained. Whether you're looking for an exciting night out or an educational day full of history and culture, there is something for everyone in Southampton. With the top ten best things to do listed here, there's no excuse not to explore this amazing city.