1. Visit Norwich Cathedral: Take a guided tour of this beautiful 11th century Norman cathedral and marvel at the incredible architecture. 2. Explore Castle Mall Shopping Centre: Enjoy an afternoon of shopping in one of East Anglia's biggest shopping centres, offering over 50 shops and eateries to explore. 3. Visit the Sainsbury Centre for Visual Arts: Situated on the University of East Anglia campus, this art gallery houses works from around the world including Africa and India among others.

4. Stroll through Elm Hill: This charming cobbled street is home to some unique independent boutiques as well as traditional pubs such as The Britons Arms which dates back to 1690! 5. Go punting on River Wensum: A great way to spend a sunny day with friends or family, take a leisurely punt down river Wensum right into the heart of Norfolk countryside! 6. Attend an event at The Forum :This iconic building hosts events year-round so there's something for everyone – music gigs, comedy nights and talks are all available here!

7. Climb up Mousehold Heath : Offering stunning views across Norwich city centre, Mousehold Heath is perfect for long walks or picnicking with plenty of wildlife to spot along your journey too! 8 . Explore Norwich Market : With over 170 stalls selling everything from local produce to handmade crafts there's plenty here for you to explore – it's also been open since 1071 so is definitely worth visiting!

9 . Take part in an Escape Room experience : Test your problem solving skills by taking part in one of these interactive experiences – ideal if you're looking for something different when visiting Norwich!.

10 . Enjoy a show at Theatre Royal: One of England's oldest theatres offers fantastic shows throughout most months – check out their website before planning your visit!.
Norwich is a beautiful city located in England, and it offers a wide variety of activities for visitors to enjoy. From historical monuments to vibrant nightlife and delicious cuisine, there's something for everyone in this ancient city. Here are the 10 best things to do in Norwich that you won't want to miss out on: visit the iconic Norwich Cathedral, explore the cobbled streets of Elm Hill, take a boat trip along the River Wensum, wander through the market stalls at The Forum Shopping Centre, get your culture fix at Sainsbury Centre for Visual Arts, take part in an open air theatre performance at The Strangers' Hall Garden Theatre Company or catch a show at one of many theatres around town; shop till you drop on London Street; eat like a local with some traditional dishes from one of Norwich's many pubs or restaurants; immerse yourself into history by visiting Cow Tower Museum & Art Gallery; and finally end your day relaxing by taking a leisurely stroll through Plantation Gardens.

Whether you're looking for cultural experiences or just trying to have fun outdoors – there's no shortage of attractions here!
Top 10 Places to Visit in Norwich | England – English
Beautiful Places in Norwich
Norwich, Connecticut is home to a variety of beautiful places that are sure to impress visitors. The historic Norwichtown Green, located in the heart of downtown Norwich, offers a tranquil respite with its lush gardens and gazebo. Additionally, numerous parks and trails provide stunning views of the Thames River Valley.

For those looking for an outdoor activity, there's also Mohegan Park which features swimming pools, playgrounds and recreational areas for picnicking or walking along scenic pathways. No matter what kind of beauty you're looking for in Norwich – from historical sites to nature-filled retreats – you'll certainly find something special here!
Norwich Cathedral
Norwich Cathedral is a beautiful and historic building located in the heart of Norwich, England. It was constructed between 1096 and 1145, making it one of the oldest Norman cathedrals in Europe. The cathedral is renowned for its ornate Gothic architecture and breathtaking stained glass windows, which were added during restoration work carried out from 1430 onwards.

Today, Norwich Cathedral continues to be an important place of worship as well as a popular tourist attraction with many visitors coming each year to admire its grandeur.
What Food is Norwich Famous for
Norwich is known for its unique, delicious dishes. Some of the city's most famous foods include Norfolk Poultry Pie, Cromer Crab and Norwich Sausages. For a true taste of Norwich, visitors should try these regional specialties that are sure to tantalize their tastebuds!
Things to Do in Norwich, Ct
Norwich, Connecticut is a charming and historic city located in New London County. With its rich colonial history, Norwich is home to a variety of attractions that are perfect for visitors looking to explore the area. There are plenty of things to do in Norwich including visiting one of the many museums such as Slater Memorial Museum or Leffingwell House Museum, taking part in outdoor activities like fishing at Mohegan Park Pond or hiking along the trails at Mohegan Bluffs State Park, and exploring the local culture through experiencing events like Mystic Seaport's Annual Sea Music Festival.

Whether you're looking for an exciting adventure or a relaxing getaway, there's something for everyone in Norwich!
Places in Norwich to Eat
If you're looking for a variety of places to eat in Norwich, there are plenty of options. From traditional pubs and restaurants serving up locally sourced fare, to international cuisine from dozens of cultures around the world. Whether you want a casual meal or an elegant evening out, you'll find something that fits your tastes in Norwich.
Norwich Castle
Norwich Castle is a historic Norman castle located in the city of Norwich, England. Built in the 11th century, it served as a royal palace for several centuries and later became a prison. The castle was constructed by order of William the Conqueror and has since been restored to its original grandeur by English Heritage.

Today, it houses an art gallery and museum which showcase objects from prehistory through to modern times.
Is Norwich Worth Visiting
Norwich is a charming city in the East of England, and definitely worth visiting. Not only does it boast spectacular medieval architecture, but its vibrant culture provides plenty to see and do for all ages. From walking tours through the cobbled streets of Norwich's historic centre, to visiting one of its many museums or art galleries; there really is something for everyone to enjoy.
Elm Hill, Norwich
Elm Hill is a picturesque cobbled street in the heart of Norwich, England. It is one of the oldest streets in Britain and has been there since the 11th century. Elm Hill has plenty to offer visitors; it's home to many independent shops, galleries and cafes as well as historical buildings such as Dragon Hall which dates back to 1430.

The street also features interesting architecture such as timber-framed houses, giving it an old world charm that captivates visitors.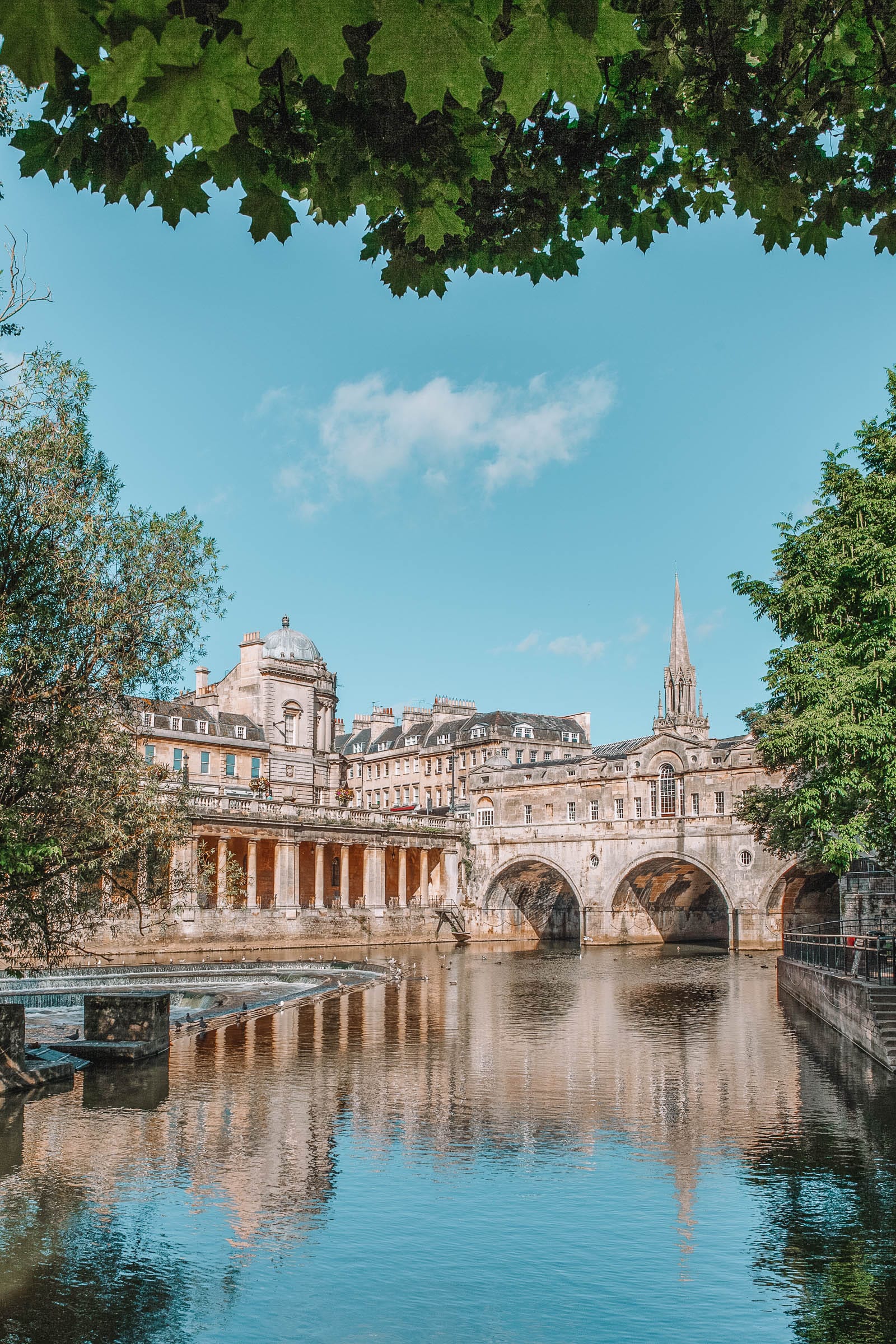 Credit: handluggageonly.co.uk
What is Norwich Most Famous For?
Norwich is a city in the East of England, and it's most famous for its unique history and culture. The city has existed since 1067 when it was founded by the Normans as a settlement on the River Wensum. Since then, Norwich has grown to become one of England's major cities with an impressive array of attractions and activities to explore.

Most notable are its medieval heritage sites such as Norwich Cathedral, which dates back to 1096; St John Maddermarket Church which was built in 1420; Dragon Hall – thought to be Europe's oldest surviving merchants house from 1430; and Strangers Hall – an ancient timber-framed manor house from 1295. These buildings have been preserved over centuries due to their significance as some of Britain's earliest examples of Norman architecture. Apart from these historic buildings there are also plenty of museums, art galleries, theatres and entertainment venues that attract tourists each year – all testament to how much this city offers culturally!
How Do I Spend a Day in Norwich?
Spending a day in Norwich is a great way to explore the city's many attractions. Start your day with breakfast in one of the many cafes and restaurants that line the streets of this vibrant city. Next, take a leisurely stroll around the historic centre, taking in all of its sights and sounds.

Visit some of the churches, museums or galleries before stopping for lunch at one of Norwich's lovely pubs or eateries. After lunch you can wander around Elm Hill village – Norwich's oldest inhabited street – which dates back to Saxon times, admire some of its beautiful Tudor buildings and perhaps pick up some souvenirs from its shops. Take an afternoon break by visiting one of Norwich's two cathedrals or going punting on River Wensum before heading out to do some shopping at Castle Mall Shopping Centre or The Royal Arcade – both offering something for everyone!

As night falls make sure to head down Prince Of Wales Road where you'll find plenty bars, clubs and restaurants serving delicious food from all over the world as well as live music venues showcasing local talent! Finally cap off your perfect day with a visit to Market Square where there are often street performers entertaining visitors late into the evening hours.
Is Norwich Worth Visiting?
Yes, Norwich is absolutely worth visiting! This vibrant city has a wealth of attractions to offer visitors. From its stunning medieval architecture and cobbled streets, to the wide variety of shops, bars and restaurants that line its many narrow lanes.

There are two cathedrals in the city – the Norman Cathedral of St John the Baptist and Norwich Castle – both beautiful examples of English heritage that should not be missed during your visit. The historic centre also houses numerous independent boutiques, galleries and cafes where you can while away some time exploring all that this wonderful city has to offer. If you're looking for more active pursuits then why not take a leisurely walk along one of Norfolk's many waterways or head out on a cycle ride around the countryside?

Alternatively if you prefer history then there are plenty of museums and art galleries to explore, including The Sainsbury Centre which showcases works from across Europe as well as local talent. Whatever type of holiday experience you seek in Norwich there's something here for everyone; it truly is an incredible place deserving of exploration!
What is the Nicest Part of Norwich?
The nicest part of Norwich is undoubtedly its stunning and picturesque countryside. Situated in the beautiful county of Norfolk, Norwich boasts some of the most amazing landscapes in the UK. From rolling hills to wide open fields and winding rivers, it's easy to see why this area has been a popular destination for centuries!

Whether you're looking for a relaxing walk or an adventure, there are plenty of great places to explore around Norwich. The city itself also offers plenty attractions, from historic buildings and monuments to vibrant nightlife and bustling markets. With so much on offer, it's no wonder that Norwich remains one of England's top destinations all year round!
Conclusion
In conclusion, Norwich is an amazing place to visit and explore. With a rich history and plenty of things to do, you can easily fill your days in this beautiful city. Whether you're looking for outdoor activities or a more cultural experience, Norwich offers something for everyone.

From the famous Cathedral and River Wensum to museums, galleries and tasty eateries there's always something new to discover in this charming city – making it one of the best places to visit in the UK!