1. Visit the Salem Witch Museum: Not only is it a great educational experience, but you can also learn about the infamous witch trials of 1692 and explore their replica village complete with period costumes and artifacts. 2. Climb to the Top of Mount Greylock: The highest point in Massachusetts, Mount Greylock provides spectacular views from its summit as well as plenty of outdoor activities such as camping, hiking, fishing and more. 3. Take a Cruise Through Boston Harbor Islands National Park Area: A unique way to see some of the highlights around Boston's harbor islands like Georges Island or Spectacle Island while learning about local history along the way!

4. Check Out Martha's Vineyard & Nantucket Islands: Both offer stunning beachfront scenery with quaint towns full of restaurants, boutiques and galleries that make for a perfect day trip or weekend getaway! 5. Tour Fenway Park: Home to one of America's most beloved baseball teams, Fenway Park offers an unforgettable tour through this historic stadium where you can learn all about its past and present-day traditions! 6. Explore Pilgrim Monument Provincetown : This 252-foot tall granite tower commemorates the first landing of Pilgrims in America at Provincetown in 1620 – climb up for sweeping views over Cape Cod Bay!

7 .Go Whale Watching on Stellwagen Bank National Marine Sanctuary : Hop aboard one of these special boats for a chance to spot humpback whales , finbacks , minkes , dolphins& other marine life during your 3 – 4 hour excursion ! 8 .

Experience Fall Foliage at Quabbin Reservoir : Located just outside Amherst , Quabbin Reservoir is home to some beautiful fall colors that are best seen during late September or early October when leaves change into vibrant hues ! 9 . Visit Sandwich Glass Museum on Cape Cod : Learn all about glass blowing techniques used by 19th century workers at this museum which features many examplesof artistry made from glassblowing tools & antique machinery !

10 . Shop Till You Drop Along Newbury Street in Boston :Walk down 8 blocks filled with upscale shops selling everything from clothing & jewelryto antiques& fine arts –a great place for window shoppingor serious retail therapy !
Massachusetts is home to some of the most amazing sights and attractions in the United States. From historical monuments, stunning natural beauty, beautiful museums and galleries, to quaint towns and vibrant cities – there's something for everyone in Massachusetts. With so many incredible things to do, it can be hard to narrow down your choices.

To help you out we've compiled a list of our top 10 best things to do in Massachusetts including popular attractions like Fenway Park, Harvard University, The Freedom Trail and Salem Witch Museum as well as lesser known gems like The Cape Cod National Seashore and Martha's Vineyard Island. So if you're looking for an exciting vacation spot or just a great day trip destination then look no further than Massachusetts!
10 Best Places to Visit in Massachusetts | Travel Video | Travel Guide | SKY Travel
Things to Do in Massachusetts for Couples
Massachusetts is a great destination for couples looking for an exciting and romantic getaway. From outdoor activities like hiking, biking, kayaking and more to world-class art galleries and cultural attractions in cities like Boston, Cambridge and Springfield, there's something here to please everyone! Whether you're into relaxing spa days or exploring the state's incredible nightlife scene, Massachusetts has it all.

And with its stunning coastal towns along the Atlantic Ocean like Cape Cod, Martha's Vineyard and Nantucket Island – which are perfect spots for romantic strolls on the beach – you'll never run out of things to do while enjoying each other's company.
Unique Things to Do in Massachusetts
From exploring the historical sites of Boston to taking a whale watching trip from Cape Cod, Massachusetts offers an abundance of unique activities for visitors. Visit Salem and learn about its famous witch trials or take a day trip to one of the state's many lakes and rivers. You can even explore some of Massachusetts' underground caves like those located in Grand Caverns or Natural Bridge State Park.

For outdoor enthusiasts, there are plenty of hiking trails at places like Mt Greylock State Reservation and Mohawk Trail State Forest. No matter what you choose, there is something fun and exciting to do in Massachusetts!
Massachusetts Tourist Attractions
Massachusetts is a great destination for tourists, offering a variety of attractions to explore. From the picturesque streets of Boston and Cambridge to the idyllic coastline of Cape Cod, there's something for everyone. Other popular attractions include historic sites such as Plymouth Plantation, the Freedom Trail in Boston, and The House of Seven Gables in Salem.

In addition to its historical significance, Massachusetts also offers an array of outdoor activities like kayaking on Martha's Vineyard or whale watching off Provincetown. Nature lovers can enjoy miles upon miles of hiking trails throughout the state and take advantage of fascinating wildlife sightings in its many parks and reserves. Whether you're looking for cultural experiences or outdoor adventure, Massachusetts has plenty to offer visitors from all over!
Best Places to Visit in Massachusetts in the Fall
One of the best places to visit in Massachusetts during the fall is Martha's Vineyard. The island offers stunning autumn foliage, perfect for a romantic getaway or family vacation. In addition to its breathtaking scenery, Martha's Vineyard also hosts several festivals and events that celebrate the season like their Annual Pumpkin Festival and the Chilmark Harvest Fair.
Things to Do in Boston
Boston is a great city to explore and offers plenty of activities for visitors. From the iconic Freedom Trail, where you can walk in the footsteps of our nation's forefathers, to the lively atmosphere of Fenway Park, home of the Red Sox, there are countless attractions and activities that make Boston one of America's most beloved cities. You can also tour Harvard University or shop at Faneuil Hall Marketplace.

Other popular tourist spots include The New England Aquarium, USS Constitution Museum and The Institute Of Contemporary Art. And don't forget to indulge in some delicious seafood while you're there!
Things to Do in Massachusetts Today
If you're looking for something to do in Massachusetts today, consider visiting a local museum or gallery. From the world-renowned Museum of Fine Arts and Institute of Contemporary Art to smaller galleries dedicated to local artists, there's something for everyone. If art isn't your thing, why not go whale watching along the coast?

The summer months provide prime opportunities for spotting humpback whales off the shores of Cape Cod, Nantucket, and Martha's Vineyard. For those who prefer land-based activities, explore some of the state's many nature trails and parks – perfect for hiking or simply taking in all that New England has to offer!
Fun Things to Do in Massachusetts Teenager
Massachusetts is an exciting and vibrant state full of fun activities for teenagers. Teens can explore the stunning beaches and coastal towns, visit the historical sites like Plymouth Plantation or the Freedom Trail in Boston, catch a game at Fenway Park, tour local breweries, shop unique boutiques in Cambridge or Harvard Square, go skiing at one of many nearby ski slopes, experience nature on a hike through one of Massachusetts' beautiful landscapes, or enjoy some family-friendly amusement parks like Six Flags New England. No matter what type of activity they're looking for, there's something to do in Massachusetts that will keep any teen entertained!
Outdoor Places to Visit in Massachusetts
If you're looking for some great outdoor places to visit in Massachusetts, then look no further! From picturesque beaches and coastal trails to majestic mountains and lush forests, this state has something for everyone. Whether you want to go hiking or biking, birdwatching or camping, there are endless opportunities for exploration.

Visit the Cape Cod National Seashore for stunning ocean views and some of the best whale-watching in New England; explore the Berkshires' rolling hills and quaint towns; take a trip up Mt Greylock – the highest peak in Massachusetts; or simply relax on one of many beautiful beaches along the coast. No matter what kind of outdoor adventure you're seeking, Massachusetts offers it all!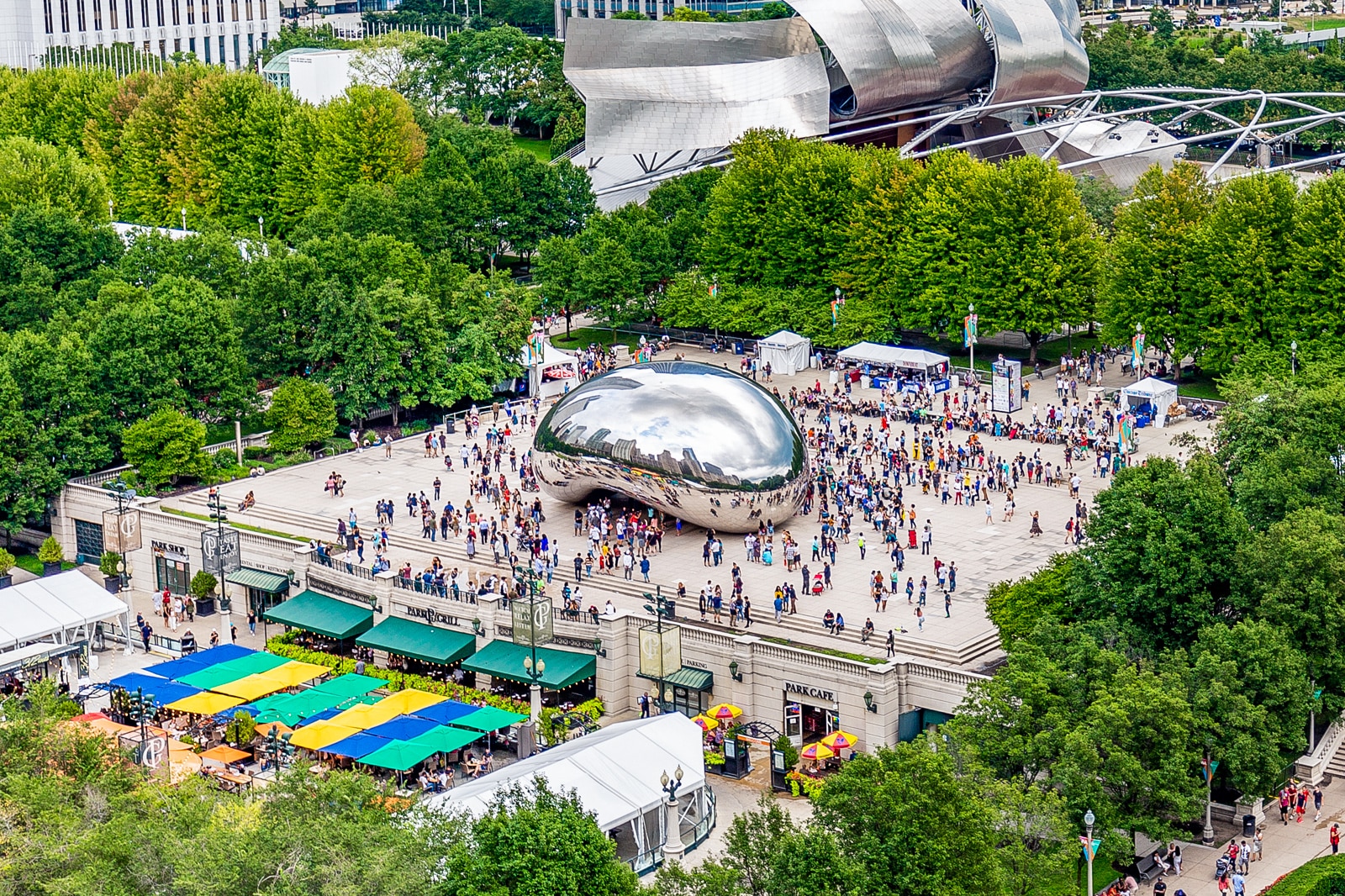 Credit: www.hotels.com
What is the Most Famous Thing in Massachusetts?
The most famous thing in Massachusetts is the Boston Tea Party, a political protest and act of civil disobedience that took place in 1773. This event was a major factor leading to the American Revolution and continues to be remembered today: – The Boston Tea Party was led by Samuel Adams on December 16th, 1773

– Colonists protested against taxation without representation and destroyed 342 chests of tea – A replica ship called "The Eleanor" has been built since 1997 as an educational landmark – The Boston Tea Party Museum opened in 2012 to commemorate this momentous historical event

Overall, the Boston Tea Party remains one of Massachusetts' most iconic symbols and its impact still resonates through history.
What are 3 Things Massachusetts is Famous For?
Massachusetts is a state known for its history, culture, and innovation. Here are three things Massachusetts is famous for: • The Boston Tea Party: This revolutionary event of 1773 helped spark the American Revolution and has become an iconic symbol in American history.

• Harvard University: Founded in 1636, Harvard is one of the world's most prestigious universities and a major tourist destination. • The Pilgrim Fathers Memorial: A monument to commemorate the passengers on board the Mayflower who founded Plymouth Colony in 1620. It serves as an important reminder of America's colonial roots.

Overall, Massachusetts has played a significant role throughout U.S history due to its rich heritage and ongoing legacy of progressivism.
What is the Most Visited City in Massachusetts?
Boston is the most visited city in Massachusetts. It offers a variety of attractions, making it an ideal destination for both locals and tourists alike. Here are some of its highlights:

• Fenway Park – Home to the Boston Red Sox baseball team; • The Freedom Trail – A 2.5 mile walking route through historic downtown sites; • Harvard University – An Ivy League university with rich academic tradition;

• New England Aquarium – One of the world's premier aquariums featuring more than 20,000 animals from around the globe. With so much to offer, no wonder Boston is one of the most popular cities in Massachusetts!
What is the Best Season to Visit Massachusetts?
The best season to visit Massachusetts is in the fall. The foliage, pleasant temperatures and festivals make autumn an ideal time of year to explore the Commonwealth. Reasons why visiting during fall is great:

– Crisp air and stunning colors as leaves change in early October – Perfect temperature for sightseeing and outdoor activities like hiking or biking – Major events such as Oktoberfest, Head of Charles Regatta, Boston Marathon

Whether you're looking for a weekend getaway or a longer trip, autumn provides travelers with plenty of opportunities to enjoy all that Massachusetts has to offer.
Conclusion
Overall, Massachusetts has many wonderful attractions and places to explore. From the beautiful beaches along Cape Cod to the historic sites in Boston, there is something for everyone in this amazing state. Whether you're looking for a relaxing vacation or an exciting adventure, Massachusetts has it all!

With its diverse array of offerings, it's no wonder that so many people flock to the Bay State year after year. So whether you choose one of these ten best things to do or create your own itinerary based on what interests you most, there are plenty of fun activities awaiting you in Massachusetts.