1. Visit the Albert Dock: This historic waterfront area has been transformed into a vibrant cultural destination with cafes, museums, galleries and more. 2. Take a Beatles Tour: Liverpool is home to the iconic band The Beatles and there are many tours that will take you around places associated with them like Penny Lane or Strawberry Field. 3. Check Out Liverpool Cathedral: This impressive building is one of the largest cathedrals in England and it offers stunning views from its tower which can be reached via an elevator ride.

4. Explore Tate Liverpool: The Tate Gallery is a great place to explore modern art in all its forms and this branch located at the Albert Dock showcases some amazing pieces by local artists as well as international ones too! 5. Enjoy Sefton Park Palm House & Gardens: A beautiful Victorian glasshouse surrounded by lush gardens filled with exotic plants, flowers and birds makes for an ideal day out for nature lovers! 6. Go Shopping at St John's Market: Whether you're looking to find unique souvenirs or just browse through some of the city's best goods, this market should not be missed!

7 .Visit World Museum Liverpool : Here you can learn about science, history ,culture ,astronomy ,design etc from their extensive collection of artifacts on display . 8 .

Take a Cruise Along River Mersey : For spectacular views of both sides of river mersey why not book yourself onto one of these cruises ? You may even spot some dolphins ! 9 .

Visit Walker Art Gallery : Home to over 2 million works spanning hundreds years from different parts world including work Rembrandt Picasso Van Gogh Monet Turner Rodin etc ! 10 .Enjoy Knowsley Safari Park : Get up close personal with various animals such lions tigers rhinos zebras monkeys baboons giraffes antelope buffalo cheetah wolves hyenas tapirs wild boar etc while driving round safari park !
Liverpool is a vibrant and exciting city with plenty of things to do. From its world-class culture and music scene, to its iconic waterfront views, there are endless possibilities for activities in Liverpool. To help you make the most of your time here, we've put together a list of the top 10 best things to do in Liverpool – from visiting the city's attractions such as The Beatles Story museum and World Museum Liverpool, to exploring the great outdoors at Sefton Park or Otterspool Promenade.

Whether you're looking for something fun for all the family or an adventure beyond city limits, this guide has it all!
Top 10 Places to Visit in Liverpool | England – English
Things to Do in Liverpool This Weekend
This weekend, Liverpool is the place to be! Check out some of the city's amazing attractions such as the Tate Liverpool, World Museum and Merseyside Maritime Museum. If you're looking for something more active, why not take a leisurely stroll along Albert Dock or go for a spin on one of its famous Ferris wheels?

You could also head down to Sefton Park which boasts plenty of green spaces perfect for unwinding and taking in the sights. Of course no visit to Liverpool would be complete without sampling some delicious local cuisine so make sure you check out some of its great eateries too!
Places to Visit in Liverpool for Free
Liverpool is a vibrant city with plenty of attractions to explore for free. Whether you're looking for culture, history, or something fun and exciting, there are plenty of things to do in Liverpool without spending a penny. Popular attractions such as the Albert Dock, The Walker Art Gallery and World Museum Liverpool offer free admission while Sefton Park and Mersey Ferries provide beautiful views of the cityscape.

For some live music entertainment head over to Matthew Street where you can enjoy world-famous bands performing outside Abbey Road Studios. With so many places to visit in Liverpool that won't cost a thing, it's easy to see why this city is one of the top tourist destinations in Europe!
What to Do in Liverpool for a Day
If you find yourself in the vibrant city of Liverpool for a day, then there's plenty to do to make sure your time is well spent! Start off by exploring the Albert Dock and visiting some of its many attractions including Tate Liverpool, Merseyside Maritime Museum, and The Beatles Story. Afterwards, take a stroll along the waterfront at Otterspool Promenade or visit Sefton Park with its stunning gardens.

End your day with dinner at one of the city's many acclaimed restaurants followed by an evening show at Royal Court Theatre or Echo Arena.
Things to Do in Liverpool City Centre
Liverpool City Centre is a great place for visitors and locals alike to explore. From museums, galleries, and theatres to shopping outlets, restaurants, bars and more – there's something for everyone in the city centre. Popular attractions include the Albert Dock which houses many of Liverpool's cultural institutions including Tate Liverpool and The Beatles Story museum.

Other popular activities are exploring the nearby Cavern Club where The Beatles first performed or taking a ferry ride along the Mersey River with views of some of Liverpool's most iconic landmarks such as Royal Liver Building. There are plenty of places to shop, eat out or take in some live music within walking distance from any part of the city centre too!
Things to Do in Liverpool Today
Liverpool is a vibrant city with plenty to do today. Whether you're interested in sightseeing, shopping, or experiencing the local culture and cuisine, Liverpool has something for everyone. Popular attractions include Albert Dock, Mersey Ferries, Tate Liverpool art gallery, Beatles Story museum and Walker Art Gallery.

There are also many great pubs and restaurants to enjoy around town if you're looking for a night out or some good food. Whatever your plans may be, it's sure to be an amazing day exploring this beautiful city!
Things to Do in Manchester
Manchester, the 'Capital of the North', is home to a plethora of activities for all ages and interests. Whether you're looking for some family-friendly fun or an adult night out, Manchester has something for everyone! Popular attractions include The Lowry Gallery and Museum, The Quays Water Sports Centre, Manchester Science Museum and Legoland Discovery Centre.

For those looking for more adrenaline-filled pursuits, there's Rock Up Climbing Wall in Trafford Park or Parachute Jumping at Oldham Airport. Shopping enthusiasts will love browsing around the Arndale Shopping Centre while foodies can sample some delicious local dishes at world renowned restaurants like San Carlo Cicchetti or Hawksmoor Spinningfields. All in all, whatever your preference may be – Manchester won't disappoint!
Places to Visit near Liverpool
Liverpool, located on the River Mersey in the northwest of England, has become a popular destination for travelers looking to explore its vibrant culture and fascinating history. With so much to see and do nearby, there are plenty of places worth visiting near Liverpool. From outdoor activities such as hikes along the coastal paths and mountain biking in Delamere Forest to historical sights like Speke Hall or urban attractions like Albert Dock, visitors will find something to suit their interests no matter what they're looking for.

For those seeking more adventure, head out into the countryside with a day trip to Chester or visit one of Liverpool's many excellent museums. Whatever your plans involve – you won't be disappointed!
Things to Do in Liverpool at Night
Liverpool is a great city to explore during the day, but there's plenty of fun things to do at night too! From live music venues and pubs to nightclubs and casinos, Liverpool has something for everyone. Spend an evening singing along in one of Liverpool's lively Irish bars or head into town for a night out on the dance floor.

For more relaxed evenings, take a stroll down by the waterfront or catch some comedy at The Royal Court Theatre. With so many activities on offer after dark, you'll never be bored in Liverpool!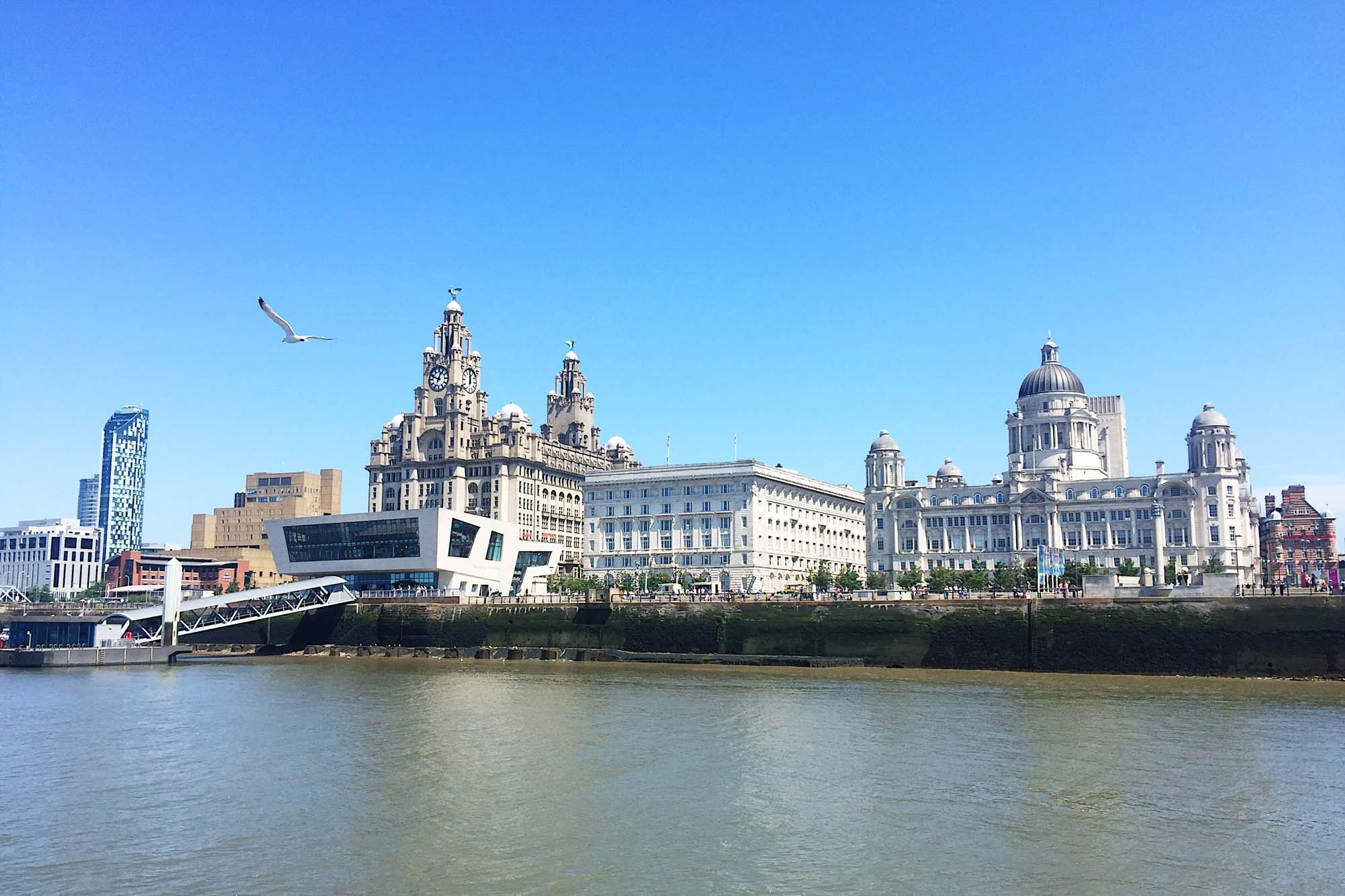 Credit: bridgesandballoons.com
What are 3 Things Liverpool is Famous For?
Liverpool is a vibrant city in the north of England, and it has long been renowned for its friendly welcome and culture. In recent years, it has become one of the most popular tourist destinations in the UK, with people from all over the world flocking to experience its unique atmosphere. So what makes Liverpool so special?

Here are three things that Liverpool is famous for: First off, The Beatles! The Fab Four were born in Liverpool and made their name here; now there are multiple attractions dedicated to them around the city – including The Beatles Story museum – which offer visitors a glimpse into their story.

From music venues to walking tours, there's no shortage of ways to get your Beatle fix! Second up is football – or soccer as our American friends like to call it! This sport runs through every vein of this great city and Anfield Stadium – home of legendary team Liverpool Football Club – offers fans an unforgettable match-day experience.

Whether you're lucky enough to have tickets or just visiting on a stadium tour day trip, you can soak up some serious sporting history here. Finally we come to culture – art galleries such as Tate Liverpool & Open Eye Gallery showcase both local talent and globally renowned artists alike; while theatres like Everyman Theatre provide theatrical escapism for those looking for entertainment away from bars & clubs. And let's not forget about our parks too – Sefton Park being one of these fabulous green spaces offering locals & tourists alike somewhere peaceful yet exciting at the same time.

In conclusion then: if you're looking for incredible music heritage combined with thrilling sporting action alongside plenty cultural activities thrown in there too – then look no further than beautiful Manchester…err sorry…Liverpool!
What is the Number One Tourist Destination in Liverpool?
Liverpool is one of the most popular tourist destinations in England, and its number one attraction is undoubtedly The Beatles Story. Located on the historic Albert Dock, this interactive museum tells the incredible story of Liverpool's most famous sons – John Lennon, Paul McCartney, George Harrison and Ringo Starr. Visitors can take a journey through their lives and music with original instruments, handwritten manuscripts and photographs as well as immersive exhibits that recreate iconic locations such as Abbey Road Studios.

There are also various events throughout the year including talks from special guests who knew The Beatles personally or worked alongside them in their heyday. As if that wasn't enough to make it a top destination for visitors to Liverpool there are also plenty of other attractions nearby. From Tate Liverpool just across the water at Mann Island to more family-friendly spots like Mersey Ferries cruises along the River Mersey – there really is something for everyone visiting this fantastic city!
What is Liverpool Worth Seeing?
Liverpool is a vibrant city with a lot to offer. From its iconic waterfront and skyline, to world-class museums and galleries, there are plenty of reasons why it's worth seeing! A great place for art lovers, the Tate Liverpool displays work from both historical and contemporary artists.

For those interested in culture, the Albert Dock has a variety of attractions such as The Beatles Story museum, Maritime Museum and International Slavery Museum – all offering visitors an insight into the city's rich history. Of course no visit would be complete without heading over to Anfield Stadium – home of Liverpool FC where you can take part in stadium tours or even catch a match! Shopping wise; Liverpool ONE is jam packed full of shops ranging from high street favourites to designer boutiques while Church Street market offers unique finds that you won't find anywhere else.

With some great restaurants located around town too – including lots with Michelin stars – there really is something for everyone when it comes to sightseeing in this amazing city!
What is Liverpool Famous For?
Liverpool is a city steeped in history and culture, with an impressive range of attractions. From the famous Liver Building to the iconic Albert Dock, there's plenty to see and do in this vibrant northern city. Liverpool is also known for its music scene; it was home to four members of The Beatles, who formed their band here in 1960, and since then has been recognised as a major centre of pop music production.

Its rich musical heritage continues today through venues like the Cavern Club – where The Beatles first performed – which hosts live gigs from some of Britain's most popular artists. As well as being renowned for its music offerings, Liverpool is also well-known for two football clubs: Everton F.C., founded in 1878; and Liverpool F.C., established in 1892; both are considered among England's best teams with numerous trophies between them throughout their histories! But perhaps what Liverpool is most famous for is its friendly people – you'll find locals all over the city willing to chat about anything from football to music or art!
Conclusion
Liverpool is a vibrant and exciting city with plenty of attractions to explore. Whether you're looking for historical sites, outdoor activities or cultural experiences, there's something in Liverpool that will appeal to everyone. From the iconic Royal Liver Building to the bustling Albert Dock and beyond, visitors can find something new and interesting every day.

With its incredible range of attractions, Liverpool is sure to be an unforgettable experience for all who visit it.