1. Visit the Cataract Gorge Reserve: Take a scenic walk along the edge of this spectacular gorge, view its stunning waterfalls and admire its panoramic views over Launceston. 2. Explore City Park: This green oasis provides beautiful gardens and playgrounds for all to enjoy. You can also visit the popular Japanese Macaque monkeys at their home in City Park Zoo.

3. Tour Queen Victoria Museum & Art Gallery: Enjoy an array of interactive displays showcasing art, history, science and antiques from around Tasmania and beyond. 4. Climb St Patrick's Head Lookout: Take a hike up this hilltop to take in breathtaking views over Launceston city centre as well as surrounding mountains and valleys below you. 5 .

Visit Boag's Brewery Museum : Learn about Tasmania's brewing heritage with guided tours through this museum before sampling some of their award-winning beers! 6 .Explore Design Centre Tasmania : Browse through locally made crafts from Tasmanian designers on display throughout this innovative space; perfect for finding unique souvenirs or gifts!

7 .Take a Cruise Along Tamar River : Gaze out at the picturesque scenery passing by while taking a leisurely cruise down river towards George Town or Low Head Lighthouse depending on your preference! 8 .

Walk Through Hollybank Wilderness Adventures : Immerse yourself into nature with these walking trails that wind through forests filled with native wildlife such as possums, wallabies and wombats, just minutes outside of town! 9 .Experience Penny Royal Adventures : Get your adrenaline fix with activities like zip lining across cliffs, abseiling down gorges or riding high above ground in 4 wheel drive vehicles – perfect for thrill seekers looking for something exciting to do!

10 .
Launceston, Tasmania's second-largest city, is filled with exciting activities and attractions for visitors to explore. From its stunning natural landscapes to its vibrant culture, there's something for everyone in this picturesque city. Whether you're looking for outdoor adventure or some local culture, here are 10 of the best things to do in Launceston that should be added to your travel itinerary!

From exploring beautiful Cataract Gorge Reserve and walking through the historic City Park precinct to taking a scenic train journey along the Tamar Valley wine route or visiting some of the top local wineries, there are plenty of ways to enjoy this charming destination. For those seeking an adrenaline rush, why not try abseiling down Kings Falls or take a guided tour down Leven Canyon? There's also no shortage of art galleries and museums located throughout Launceston that showcase everything from Australian colonial furniture pieces and ancient artefacts to contemporary works by award-winning artists.

And don't forget about all the delicious eateries scattered around town – from pubs serving up traditional pub grub to cafes offering mouthwatering locally-sourced fare – it'll be hard not leave feeling satiated!
Top 10 Places to Visit in Launceston, Tasmania | Australia – English
Unusual Things to Do in Launceston
Launceston is a great destination for an exciting and memorable vacation. While there, you can explore the Cataract Gorge Reserve where you can take in stunning views of the city, go on a guided tour of the Boags Brewery to learn about beer-making or take a drive up to nearby Beauty Point to visit Seahorse World. If you're looking for something more unique and unusual however, why not try out some 'extreme sports' activities at Tamar River Rafting or experience one of Launceston's many escape rooms?

With so much to offer, Launceston truly has something for everyone!
Free Things to Do in Launceston
Launceston, Tasmania is a beautiful city full of free activities and attractions. From exploring the City Park and its gardens to wandering the Cataract Gorge or taking in some local history at Queen Victoria Museum and Art Gallery, there are plenty of things to do without spending any money. Other popular free options include strolling around historic buildings like Franklin House, checking out the Tamar River from Batman Bridge and trying your luck at fishing in Invermay pond.

With so many ways to explore Launceston for free, you're sure to have an enjoyable time!
Things to Do in Launceston Without a Car
Launceston is an exciting city with plenty of great things to do without a car. You can explore the Cataract Gorge, where you can take leisurely walks along the river and enjoy stunning views from Kings Bridge. Additionally, there are several art galleries that feature artwork from local and international artists.

For outdoor enthusiasts, walking or cycling around Launceston's many parks provides plenty of scenic views and opportunities for wildlife spotting. If you're looking for something more lively, head to one of Launceston's bustling markets or live music venues such as Hot House Theatre & Cafe or Country Club Tasmania.
Things to Do in Launceston at Night
Launceston is the perfect destination for a night out! From restaurants, pubs and clubs to theatre performances, there are plenty of activities to keep you entertained. If you're looking for a lively evening, head to one of the city's bustling bars or nightclubs where you can enjoy drinks and dancing with friends.

For something more relaxed, take in live music at some of Launceston's vibrant local venues or catch a show at one of its historic theatres. There are also various food festivals taking place throughout the year so make sure to check them out if you're visiting during these times!
What to Do in Launceston This Weekend
Launceston is the perfect destination for an unforgettable weekend getaway. From outdoor activities to cultural experiences, there is something for everyone in Launceston this weekend. Enjoy a leisurely stroll along the spectacular Cataract Gorge and admire its magnificent cliffs and waterfalls or explore the local flora and fauna at City Park Botanical Gardens.

Take a tour of historic sites like Queen Victoria Museum & Art Gallery or enjoy some retail therapy at one of the many boutique stores in town. After dark, experience live music performances at venues such as The Royal Oak Hotel or take part in one of Launceston's renowned foodie events like Harvest Launceston Farmers Market or Agrarian Kitchen Eatery & Store's regular supper clubs. Whatever you choose to do, you can be sure that your time in Launceston will be filled with unforgettable memories!
One Day in Launceston
Launceston is a vibrant city in Northern Tasmania known for its breathtaking scenery, historic sites and lively nightlife. One day in Launceston can be an exciting experience with plenty of attractions to explore. Start your morning by visiting the Cataract Gorge Reserve and enjoy stunning views from the suspension bridge before taking a leisurely stroll through the gardens where you might spot some wildlife too.

After lunch at one of the many great eateries, head over to City Park to admire their beautiful rose garden or visit Queen Victoria Museum & Art Gallery for some culture. End your day with dinner and drinks at one of Launceston's bustling bars or restaurants before heading back home after a memorable day trip!
Things to Do near Launceston Airport
Launceston Airport is located in Tasmania, Australia and serves as a great starting point for exploring the local attractions. From here, you can easily explore the Cataract Gorge Reserve, visit one of the nearby wineries or take a day trip to historic Port Arthur. For those looking for outdoor activities, nearby Tamar Island Wetlands offers excellent bird watching opportunities while La Trobe Park provides plenty of walking trails and picnic spots.

If shopping is more your thing then head into Launceston city centre where there are numerous shops, cafes and restaurants to choose from.
Tripadvisor Launceston Hotels
Tripadvisor Launceston Hotels offers great value for money and a range of accommodation styles to suit everyone from budget travellers to luxury seekers. With over 50 hotels in the area, you can be sure that there is something for everyone when it comes to finding comfortable and affordable accommodation. The city itself is full of attractions such as Cataract Gorge, City Park, Queen Victoria Museum and Art Gallery, Tamar Valley Wine Route and much more – making your stay even more enjoyable!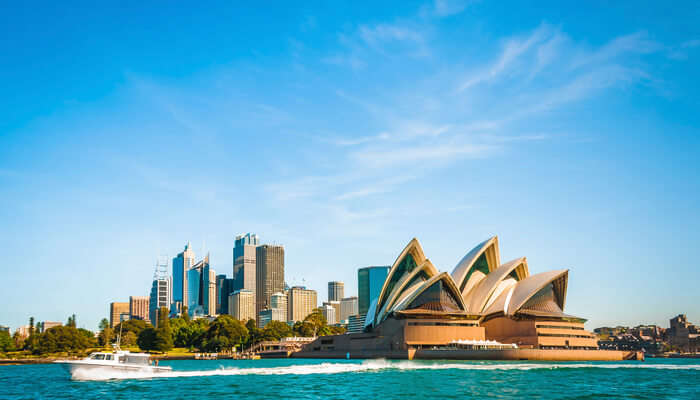 Credit: traveltriangle.com
What is Launceston Famous For?
Launceston is a beautiful city located in the north of Tasmania, Australia. It is one of the oldest cities in Australia and has an interesting history that dates back to 1804 when it was first settled by European settlers. Launceston is known for being a vibrant and diverse cultural hub with its many attractions, events, festivals and activities.

The city boasts many historical buildings including the Queen Victoria Museum & Art Gallery which houses some of the oldest collections of Australian art and artifacts from Tasmanian Aboriginal culture. The world-famous Cataract Gorge Reserve provides stunning views over the Tamar Valley as well as excellent walking trails through lush rainforest. There are also plenty of outdoor recreational activities such as fishing, swimming, boating on nearby lakes or rivers, mountain biking on nearby hillsides or exploring national parks like Ben Lomond National Park which offers picturesque views over northern Tasmania's mountains and valleys.

For food lovers there are plenty of options to choose from with numerous cafes scattered throughout town serving up delicious local cuisine ranging from seafood to traditional pub grub plus a number of high quality restaurants serving up superb international fare. With so much to offer visitors can't help but be impressed by this wonderful city making it no surprise why Launceston is famous for its charm!
How Do I Spend a Day in Launceston?
Spending a day in Launceston is an exciting prospect for anyone looking to explore and discover the many attractions this bustling city has to offer. Start your day off with a morning stroll along the beautiful Cataract Gorge, situated on the edge of town. Take in the stunning scenery as you traverse one of Australia's most spectacular natural gorges, before stopping by one of the many cafes or restaurants located nearby for breakfast.

After getting your energy levels up, why not visit some of Launceston's historic sites? A short drive away lies Brickendon Estate – a beautifully preserved 19th-century village built by convicts from England – or take part in a guided tour at Entally House, home to Tasmania's oldest colonial family. Continue your exploration by taking a trip out to nearby Tamar Island Wetlands and marvel at its diverse range of bird species and other wildlife.

If you have time afterwards, don't forget to check out some of Launceston's great museums, galleries and art spaces such as Queen Victoria Museum & Art Gallery and Design Centre Tasmania. Finally end your day relaxing at one of many bars or pubs dotted around town while savouring some delicious local produce or craft beers on tap! With so much to see and do during just one day in Launceston – there really is something for everyone!
Is Launceston Tasmania Worth Visiting?
Launceston Tasmania is a small city located in the north of the island state. It's known for its picturesque scenery and historic sites, making it an ideal destination for those looking to explore Australia's fascinating past. The city boasts a number of attractions including Cataract Gorge Reserve, which offers spectacular views from its lookout point; Boags Brewery, where you can sample some of Tasmania's finest beers; City Park, with its beautiful gardens and walking trails; Queen Victoria Museum & Art Gallery, one of the oldest museums in Australia; plus many other interesting places to take in during your visit.

Additionally, Launceston is home to numerous eateries and cafes serving up delicious local cuisine as well as traditional dishes from around the world. With so much on offer it's no wonder why people flock here every year – whether you are looking for adventure or just want to relax and take in all that this city has to offer there truly is something for everyone! So if you're considering visiting Tasmania then put Launceston at the top of your list – you won't be disappointed!
How Can I Spend 3 Days in Launceston?
Launceston is a wonderful destination for anyone looking to explore the beauty and culture of Tasmania. Whether you're a first-time visitor or returning for another trip, there are plenty of things to do in Launceston over 3 days that will ensure an unforgettable experience. On Day 1, Start your day with a visit to the Cataract Gorge Reserve—a spectacular open space just minutes from the city centre.

Explore its many attractions including platypus ponds and suspension bridge before heading off on an adventure through Tamar Valley Wine Route and discovering some of Tasmania's finest wineries and vineyards along the way. Afterward, take time out at City Park where you can meander around beautiful gardens or spend some time enjoying local markets, shops, cafes and restaurants located within walking distance from each other. Spend your second day exploring iconic locations such as Beaconsfield Mine & Heritage Centre – home to Australia's last gold mining town – as well as nearby nature reserves like Narawntapu National Park which offers stunning coastal views across Bass Strait.

Finally end your third day with a visit to Boag's Brewery Museum; one of Australia's oldest breweries dating back more than 130 years ago where you can learn about brewing history while sampling their latest craft beers! With all these amazing activities available in Launceston during only 3 days, it promises to be an enjoyable and memorable holiday that will leave lasting memories for years to come!
Conclusion
Overall, Launceston is a beautiful place to visit with plenty of interesting sights and activities. Whether you want to explore the city's cultural offerings or get outdoors in nature, there are many things to do in Launceston that will make for an enjoyable trip. From visiting museums and galleries, exploring the Cataract Gorge Reserve and taking part in exciting adventures like kayaking and hot air ballooning; this city has something for everyone.

So make sure you add these top attractions to your list when planning a trip to Launceston!