1. Visit the Inverness Castle: Located at the heart of Inverness city center, this iconic landmark is a great place to learn about the history of Scotland and its culture. 2. Take a Cruise on Loch Ness: Get an up close view of Scotland's most famous lake along with some amazing views of the surrounding landscape from aboard a tour boat or cruise ship. 3.Explore Culloden Battlefield Visitor Centre: Learn about one of Scotland's greatest battles in 1746 at this interactive visitor centre located near Inverness 4.Go Shopping in Eastgate Shopping Centre: Shop till you drop at this large shopping mall that offers everything from high-end fashion stores to supermarkets 5.Admire Flora MacDonald Statue: See this life-sized bronze statue paying tribute to Flora Macdonald, who helped Bonnie Prince Charlie escape capture 6.Visit Urquhart Castle Ruins: Explore these impressive ruins set on the banks of Loch Ness and steeped in centuries of Scottish history 7.Take Part in River Festival Celebrations: Enjoy live music, traditional dancing and lots more during Inverness' annual River Festival 8.Enjoy Outdoor Activities at Glen Affric National Nature Reserve : Hike through stunning Highland scenery or take part in some exciting water sports 9 .

Shop for Souvenirs at Victorian Market : Find unique souvenirs such as jewelry, crafts, local produce and much more while exploring this historic market 10 .
Inverness is a beautiful and historic city in the Highlands of Scotland. It offers numerous attractions for visitors, from its picturesque scenery to its bustling nightlife. From castles to museums, here are 10 of the best things to do in Inverness that are sure to provide an unforgettable experience.

Explore the stunning ruins of Urquhart Castle, take a leisurely cruise down the River Ness, or visit one of Inverness' many galleries and museums. With something for everyone – no matter what you're interested in – there's no shortage of exciting activities on offer when visiting this vibrant city!
10 Best Tourist Attractions in Inverness, Scotland
Unusual Things to Do in Inverness
Inverness is a charming city in Scotland with plenty of unique activities for visitors to enjoy! From the Inverness Castle and its ancient dungeons, to guided tours of the Caledonian Canal, or taking a boat ride on Loch Ness, there are plenty of unusual things to do. History buffs will love exploring Culloden Battlefield and Clava Cairns prehistoric burial site while nature lovers can take advantage of the stunning Highland scenery by going whale-watching or fishing.

There's something for everyone in Inverness!
Things to Do in Inverness This Weekend
This weekend, Inverness is full of fun activities for the whole family! Start off your Saturday with a visit to the historic Inverness Castle, then spend some time exploring the shops and restaurants in Old Town. Spend Sunday on a boat tour of Loch Ness where you may just catch a glimpse of Scotland's mysterious monster.

Afterward, be sure to explore Eastgate Shopping Centre for some great deals on local goods before heading home. With so much to do in this beautiful city, there's something for everyone in Inverness this weekend!
Free Things to Do in Inverness
Inverness, Scotland is a wonderful city to explore with plenty of activities for all ages. Many of the attractions in Inverness come without a price tag so visitors can enjoy the sights and sounds of this vibrant town on any budget. From visiting historical sites such as Inverness Castle or exploring some of the local shops and markets, there are plenty of free things to do while in Inverness that won't break the bank.
Things to Do in Inverness in Winter
Inverness is a beautiful city to visit in the wintertime, with plenty of activities and attractions to keep you entertained. Although snowfall can be unpredictable, Inverness offers plenty of indoor as well as outdoor activities for visitors looking for something special to do during the colder months. Explore Scotland's oldest castle at Inverness Castle or take part in some festive shopping along Church Street.

The National Mòd takes place in November each year and celebrates Scottish culture through traditional music and Gaelic song, while those looking for an adrenaline rush can try skiing or snowboarding at Cairngorm Mountain. Whatever your preference may be, there are lots of great things to do in Inverness during the winter season!
Things to Do in Inverness City
Inverness City is a vibrant city bursting with activities and attractions to explore. From exploring the beautiful natural landscape of nearby Loch Ness, to spotting dolphins off the coast of Chanonry Point, there's something for everyone in Inverness City. Take some time to wander through the picturesque Victorian Market on Academy Street or go shopping at one of its many independent boutiques.

Visit historic castles such as Urquhart Castle and Cawdor Castle, or catch a performance at Eden Court Theatre – the largest theatre north of Perth! With so much to offer, visitors are sure to find plenty of things to do during their stay in Inverness City.
Things to Do in Inverness at Night
Inverness is the perfect destination for a night out on the town! From live music venues to cozy pubs and an array of restaurants, there's something for everyone. Take in some local culture at The Ironworks – one of Scotland's premier live music venues featuring everything from traditional Scottish folk to modern indie rock.

For those looking for a more laid-back evening, pub life is widespread throughout Inverness with favorites like Hootenanny Bar offering great British ales and delicious eats. No matter what you're looking for, Inverness has plenty to offer after dark!
Inverness Castle
Inverness Castle has been a prominent landmark in the city of Inverness, Scotland since 1057. It sits atop a hill overlooking the River Ness and is now home to the Inverness Sheriff Court. The castle itself is open to visitors who can explore its grounds and take in its stunning views of the city below.

Its history includes battles between Highlanders and Jacobites during the 1745 rebellion, as well as royal visits from King James IV in 1429 and Queen Victoria in 1847.
Inverness Tours
Inverness Tours offers guided excursions to some of the most beautiful and scenic locations in Scotland. From Loch Ness and Culloden Battlefield to the majestic Cairngorms National Park and Glen Affric, Inverness Tours provides a unique experience for visitors looking to explore all that Scotland has to offer. With knowledgeable tour guides leading the way, you can be sure your time will be well spent as you take in breathtaking views along with fascinating stories about this incredible country's history.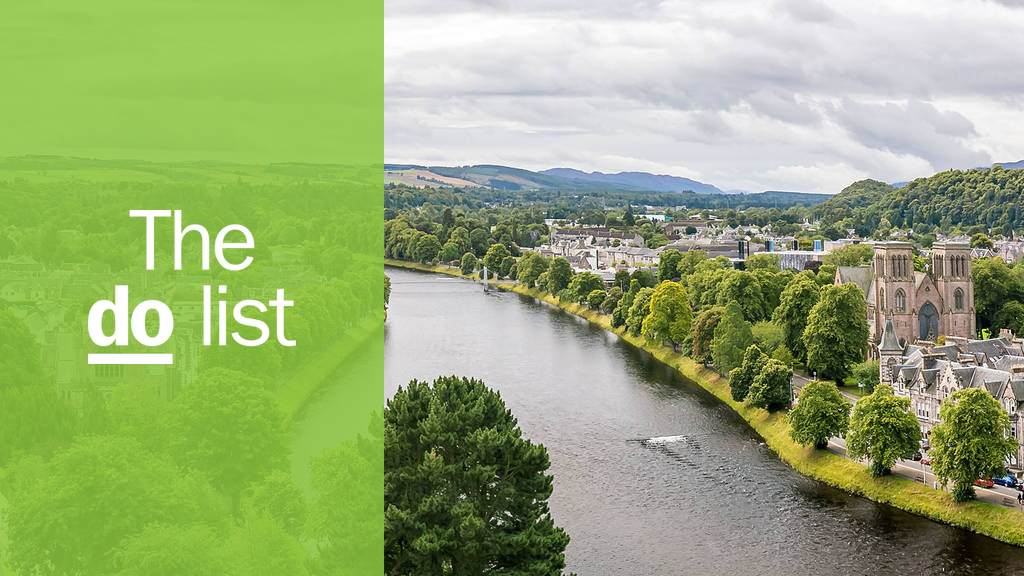 Credit: www.timeout.com
What is Inverness Famous For?
Inverness is a city in the Scottish Highlands that's known for its natural beauty, stunning scenery and rich cultural heritage. Inverness is most famous for being the gateway to the famed Loch Ness Monster. Visitors to this charming city can enjoy exploring its winding streets, taking in views of Inverness Castle from the River Ness promenade or learning about its long history at museums like The Highland Folk Museum and Flora MacDonald's Grave site.

But it's not just Nessie that makes Inverness so popular – there are plenty of other attractions to explore too! From ancient Caledonian pinewoods and Scotland's highest mountain Ben Nevis, to some of Scotland's best whisky distilleries, outdoor activities such as skiing, snowboarding and fishing on nearby lochs – there truly is something for everyone here. So if you want an unforgettable adventure with plenty of stories to tell afterwards – then Inverness should be top your list!
What is the Famous Street in Inverness?
Inverness is a beautiful city in the Scottish Highlands, and it's home to many attractions. One of the most well-known streets in Inverness is Castle Street. This street runs from The Castle Grounds to Church Street, offering visitors a chance to take in some of the city's history as they explore.

Along this historic road you'll find Victorian buildings, cobbled paths and plenty of independent shops selling traditional crafts and souvenirs – all within easy walking distance from one another. It's also worth noting that on Saturdays during summer months there are often street performers performing for passersby along Castle Street too – so be sure to keep an eye out! All in all, if you're visiting Inverness then make sure you pay a visit to Castle Street; it's definitely not one to miss!
How Many Days are Enough for Inverness?
If you're looking for a place to visit that offers plenty of attractions and interesting things to do, then Inverness is the perfect location. With its picturesque scenery, fascinating history and culture, along with an abundance of activities on offer, it's hard not to fall in love with this highland city. But how many days are enough for such a wonderful destination?

The answer depends largely on what kind of trip you have in mind. If your goal is just to explore the sights and sounds of Inverness itself – taking time out to enjoy the city's parks, shops and restaurants – two or three days should be sufficient. However if you want more than just sightseeing; if you plan on exploring some nearby attractions like Loch Ness or Culloden Battlefield then four or five days would be ideal.

Whatever length of stay you choose for your visit to Inverness though one thing is certain: it will be an unforgettable experience!
What is Special About Inverness Scotland?
Inverness in Scotland is a beautiful city located on the banks of the River Ness, surrounded by stunning mountain views and an abundance of wildlife. It has been voted one of the best places to live in Scotland, due to its close proximity to world-class amenities such as Inverness Castle, Inverness Cathedral and Caledonian Canal. The city also offers some amazing outdoor activities for visitors including walking trails along the river which are perfect for sightseeing or birdwatching, while nearby Loch Ness provides opportunities for boat trips and fishing expeditions.

Furthermore, local attractions such as Urquhart Castle allows visitors to explore ancient ruins and learn more about Scottish history. With plenty of cafes and restaurants serving fresh seafood dishes inspired by traditional recipes handed down through generations, Inverness is truly a unique destination with something special to offer everyone who visits this picturesque area of Scotland!
Conclusion
In conclusion, Inverness is a great destination for anyone looking to explore the beautiful Scottish Highlands and its rich cultural heritage. Whether you are interested in outdoor activities such as visiting nearby Loch Ness or exploring historic sites like Fort George, Inverness has something for everyone. With so many amazing attractions and things to do, there's no doubt that visitors will leave with fond memories of their time spent in this charming city!