1. Visit Sea World: Enjoy marine life at its best with the many interactive exhibits and activities available. 2. Take a Surfers Paradise Gondola Ride: Experience the stunning views of Gold Coast from a gondola ride along the beachfront in Surfers Paradise. 3. Explore Tamborine Mountain National Park: With multiple walking trails, waterfalls, wildlife and rainforest areas to explore, there is something for everyone at this national park located in Gold Coast Hinterland region.

4. Relax on Burleigh Heads Beach: This popular surfing spot offers some of the best waves for surfers as well as an ideal spot for swimming, sunbathing or simply relaxing with friends and family near a beautiful coastline location . 5. Have Fun at Wet'n'Wild Waterworld Theme Park: From thrill rides to lazy rivers and wave pools, there are plenty of fun activities that can be enjoyed here by people of all ages! 6. Visit Currumbin Wildlife Sanctuary: Home to hundreds of species including koalas, kangaroos and emus; visit this sanctuary to get up close with native Australian animals in their natural habitats!

7. Shop till you Drop at Pacific Fair Shopping Centre : One stop destination offering more than 300 fashion stores , entertainment venues & restaurants – perfect place for shopping enthusiasts! 8 . Enjoy Dreamworld Adventure Park : Get your adrenaline pumping while enjoying rides like Tower Of Terror II , The Giant Drop & Wipeout !

9 . Go Whale Watching : Witness majestic humpback whales during their annual migration season from June – October ! 10 .

Spend Time At Broadwater Parklands : A great spot for BBQs , picnics & other outdoor activities ; enjoy breathtaking sunset views over Southport Broadwater from here !
Gold Coast is one of the most popular tourist destinations in Australia, and for good reason! With so many attractions and things to do, it's hard to narrow down the list. From theme parks like Dreamworld and Warner Bros Movie World to stunning beaches such as Surfers Paradise Beach, here are our top 10 best things to do in Gold Coast that you should definitely add to your bucket list.

Whether you're looking for a fun-filled day out with the family or simply want some time away from your busy life, make sure to check out these amazing experiences that await you in this beautiful part of Australia.
TOP 10 GOLD COAST (QLD) | AUSTRALIA | Tourist Attractions (Things to Do)
Things to Do in Gold Coast for Couples
The Gold Coast is the perfect romantic getaway for couples, with a variety of activities that offer something for every couple. From beach walks and sunsets at Surfers Paradise, to fine dining and unique experiences in Broadbeach and Burleigh Heads, there's no shortage of things to do. There are also plenty of outdoor activities like kayaking or horse riding, as well as cultural attractions such as galleries and museums.

For an extra special treat, couples can enjoy a hot air balloon ride over the city skyline or take a cruise along the Tweed River. Whatever your preference is, you're sure to find something enjoyable in this stunning destination!
Unique Places to Visit in Gold Coast
Gold Coast is a beautiful destination with plenty of unique places to visit. From the stunning beaches and iconic theme parks, to rainforest hikes and world-class restaurants, there's something special for everyone. For those looking for an adventure, try skydiving or bungee jumping at one of the many scenic locations around Gold Coast.

If you'd rather relax, take in views from atop any number of stunning lookouts or stroll along the long stretches of golden sand beachfronts. Whatever your preference may be, Gold Coast offers a plethora of extraordinary experiences sure to satisfy all types of travelers!
Non Touristy Things to Do in Gold Coast
Gold Coast is an Australian city known for its beautiful beaches and exciting tourist attractions, but there are many non-touristy activities to enjoy as well! From exploring the rainforest trails at Springbrook National Park to watching a show at The Arts Centre Gold Coast, visitors can find plenty of unique experiences that don't involve the usual beachside crowds. For those looking for something more active, try stand up paddle boarding or kayaking along Burleigh Heads – you'll get a great view of the coastline from out on the water.

Or if you prefer something more relaxed, why not take a stroll around Miami Marketta – here you'll find delicious food stalls and live music in a laidback atmosphere.
Places to Visit in Gold Coast for Free
Gold Coast is a beautiful destination with plenty of activities and attractions that don't cost a penny. From surfing the waves at one of the many beaches, to exploring nature trails in the national parks, there are lots of free ways to experience this vibrant city. Don't forget about admiring street art in Surfers Paradise or taking an evening stroll along The Spit – both totally free!

With so much on offer for no cost whatsoever, Gold Coast is definitely worth visiting without breaking the bank.
Things to Do on the Gold Coast for Young Adults
The Gold Coast is a vibrant and exciting destination for young adults, with plenty of activities to keep you entertained. From iconic theme parks such as Dreamworld and Sea World to beachside cafes, bars and clubs, there's something for everyone. If you're looking for adventure, take a surf lesson or skydive over the stunning coastline.

For those wanting to experience culture, visit the many art galleries in Surfers Paradise or explore the hinterland rainforests and waterfalls. With so much on offer, it's not hard to find something that will make your time on the Gold Coast unforgettable!
Things to Do in Gold Coast at Night
The Gold Coast offers a variety of nighttime activities for visitors to enjoy. Visitors can choose from live music, theatre performances, bars and nightclubs, or the iconic Surfers Paradise Beachfront Markets held every Wednesday evening. If you're looking for something more laid-back, you can explore The Strand at Coolangatta – a vibrant hub of boutique shops and cafes – or take in some spectacular views while dining at one of the many waterfront restaurants along Marine Parade.

There's plenty to keep you busy after dark on the gorgeous Gold Coast!
Things to Do in Gold Coast on a Budget
Gold Coast is a great destination for those looking to explore without breaking the bank. With its many beaches, parks, and attractions, there are plenty of ways to enjoy Gold Coast on a budget. Some ideas include visiting local markets or shopping centers, trying your hand at water sports such as surfing or stand up paddle boarding, exploring one of the many walking trails in the area, taking a free bus tour around Surfers Paradise or soaking up some sun on any one of the many stunning beaches.

Whatever you choose to do while in Gold Coast, rest assured that you won't have to break the bank doing it!
Things to Do in Gold Coast With Kids
Gold Coast is a great destination for families looking to have some fun and make memories. From the iconic beaches, theme parks, wildlife sanctuaries, shopping centres and much more – there's something for everyone. Kids will love exploring the natural attractions such as Currumbin Wildlife Sanctuary or Sea World where they can get up close with dolphins and other marine animals.

The Gold Coast also offers plenty of amusement park fun including Dreamworld, Wet'n'Wild Water Park and WhiteWater World – all perfect for a day out with the family!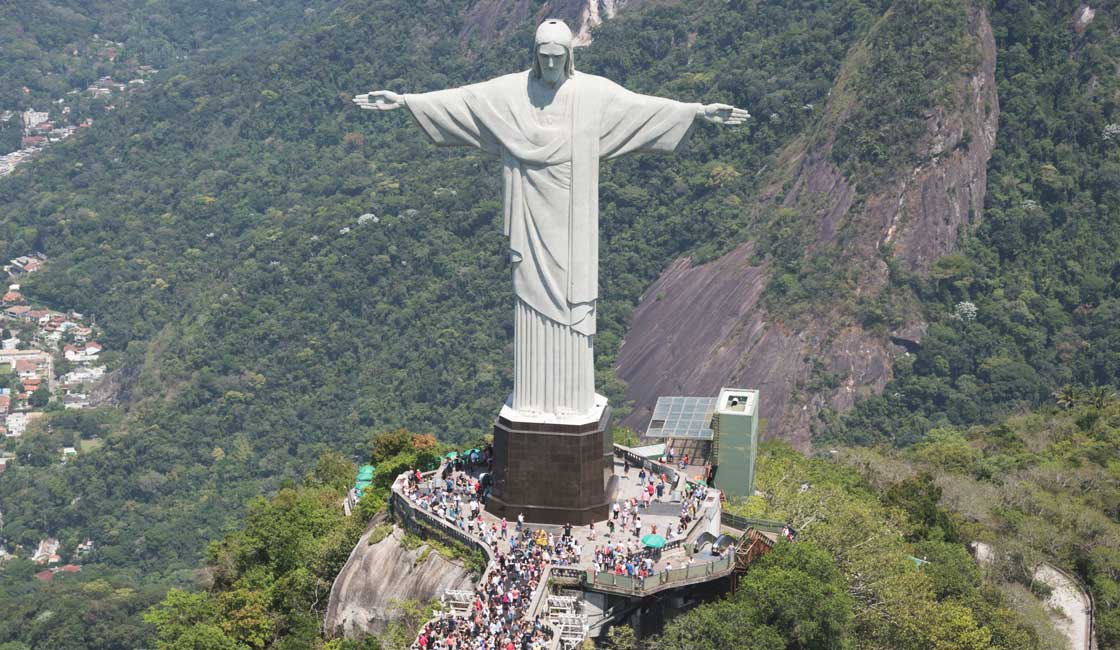 Credit: www.rainforestcruises.com
What Not to Miss on the Gold Coast?
The Gold Coast is the perfect destination for a fun-filled holiday! From its stunning beaches to its exciting theme parks, there are plenty of activities and attractions that will keep everyone entertained. However, there are some experiences you won't want to miss on your Gold Coast adventure.

Take a stroll along Surfers Paradise Beach and take in the views of the ocean while people watching. Enjoy dinner at one of the many restaurants in Broadbeach or try some delicious seafood at one of Main Beach's waterfront eateries. For thrill seekers, head to Dreamworld and explore an array of rides ranging from roller coasters to water slides – be sure not to miss out on The Giant Drop!

If you fancy something more relaxed than visit Currumbin Wildlife Sanctuary where you can get up close with koalas, kangaroos, wombats and more native species. Afterwards why not take a walk along Burleigh Heads National Park for spectacular coastal scenery? No matter what type of holiday experience you're looking for, make sure not to miss these must do's when visiting the Gold Coast!
What is the Gold Coast Best Known For?
The Gold Coast is one of Australia's most iconic and beloved vacation destinations. Located in the state of Queensland, it stretches along the eastern coastline and features a plethora of stunning beaches, world-class theme parks, shopping plazas, restaurants, entertainment attractions and much more. The Gold Coast is best known for its incredible surf spots that have attracted professional athletes from all over the world to take part in competitions such as the Quiksilver Pro surfer tournament held every year on Main Beach.

It also boasts some of Australia's top tourist attractions, including Sea World – home to dolphins, sharks and other sea creatures; Dreamworld – with rides ranging from roller coasters to water slides; Warner Bros Movie World – ideal for families wanting a fun day out; Wet 'n' Wild Water Park – filled with thrilling slides and massive pools; Currumbin Wildlife Sanctuary – where you can get up close to native Australian animals like kangaroos & koalas; plus many more! With so much on offer in this vibrant region it's no surprise why people flock here each year – making it one of Australia's most popular holiday hotspots.
What are 3 of the Most Popular Areas for Tourists to Stay When on the Gold Coast?
The Gold Coast is one of Australia's most popular tourist destinations, and with good reason. With world-class beaches, attractions and activities for all ages, it's easy to see why so many people flock to the region every year. When looking for accommodation on the Gold Coast, visitors have a wealth of options available.

The three most popular areas for tourists staying in the area are Surfers Paradise, Broadbeach and Main Beach. Surfers Paradise is probably the best known part of the Gold Coast thanks to its iconic skyline; it has been called "the home of fun" by some! This vibrant suburb offers plenty of restaurants, pubs, clubs and entertainment venues along with a stunning beachfront that makes it perfect place to stay when visiting this part of Australia.

Broadbeach is another great spot closeby; here you'll find everything from luxury resorts to budget backpacker hostels as well as an array of cafes and boutique stores ideal for those looking for something unique during their stay. This area also features two beautiful 21st century parks: Kurrawa Park which boasts breathtaking views out over Broadwater Bay and Kurrawa Beach from its elevated position at Mermaid Beach headland; plus Victoria Park (also known as Vibe Park) – located directly opposite Kurrawa Park – where visitors can enjoy free live music performances throughout summer months or take in a relaxing picnic by Merrimac lake surrounded by nature trails. Finally Main Beach is situated just north up from Surfers Paradise offering guests who choose this location access to both sides of the spectacular coastline within minutes while also being able to immerse themselves into local culture via nearby Tedder Avenue's selection gourmet eateries & boutique shopping scene right in heart Southport Yacht Club precinct & Marina Mirage Shopping Centre respectively too !
How Many Days in Gold Coast is Enough?
When it comes to how many days are enough in Gold Coast, the answer is subjective. Depending on what you're looking for and how much time you have available, it could be anything from a few days to a week or even more. If your goal is simply to relax at the beach and enjoy some sunshine, then three or four days should give you plenty of opportunity for relaxation.

However if you want to see some of the attractions that make this part of Australia so special, such as its stunning beaches, vibrant theme parks and lush rainforest hinterland; then we would recommend seven days or more as this will give you ample time to experience all these incredible things. Whichever option suits your needs best – from just a few days away up to an extended vacation – Gold Coast has something for every traveler!
Conclusion
In conclusion, the Gold Coast is a great destination for anyone looking to experience some of Australia's best attractions and places. From the stunning beaches to its world-famous theme parks, there are plenty of things to do in this vibrant city. Whether you're looking for an exciting adventure or a relaxing holiday, the Gold Coast has something for everyone.

With so much to offer, it's no surprise that the Gold Coast is one of Australia's most popular tourist destinations.