1. Visit the Glasgow Science Centre: Explore interactive science exhibits and a planetarium at this popular museum. 2. Take in the Architecture of Glasgow Cathedral: Appreciate stunning Gothic architecture from the 13th century inside Europe's oldest cathedral on mainland Scotland. 3. Admire Kelvingrove Art Gallery & Museum: View collections of art, artifacts, and natural history spanning centuries in this magnificent building.

4. See a Show at the Theatre Royal: Enjoy world-class theatre performances by celebrated actors in this historic venue built over two centuries ago. 5. Cruise Along the River Clyde on a Sightseeing Boat Tour : Get an amazing perspective of Glasgow's iconic landmarks while sailing along its famous river . 6 .

Shop for Souvenirs at Buchanan Street : Browse around hundreds of shops selling everything from antiques to designer fashion items as you explore one of Europe's longest shopping streets . 7 . Spend Time Outdoors at Pollok Country Park : Enjoy roaming around hectares of nature trails with woodlands , gardens , lochs and farmland offering plenty to see and do .

8 . Catch Some Live Music at The Barrowland Ballroom : Attend exciting live music events featuring top Scottish bands throughout the year inside one of Europe's most renowned venues for folk music culture 9 .
Glasgow is one of the most exciting cities in Scotland, with plenty to explore and experience. From its stunning architecture to its vibrant culture, this city offers a range of activities for everyone. Here are the 10 best things to do in Glasgow – from exploring iconic landmarks to enjoying traditional Scottish cuisine!

Whether you're looking for an adventure or a relaxing day out, you'll find something here that suits your taste. From visiting historical sites such as Glasgow Cathedral and The Gallery of Modern Art, to taking in the nightlife at trendy bars and clubs – there's no shortage of things to do around town!
Top 10 Places to Visit in Glasgow | Scotland – English
Unique Things to Do in Glasgow
Glasgow is an exciting city with plenty of unique activities to explore! From taking a tour of the iconic Glasgow Cathedral and Necropolis, to enjoying traditional Scottish fare at one of the many pubs and restaurants, there's something for everyone. If you're looking for some outdoor adventure, why not try mountain biking in nearby Mugdock Country Park or take a boat trip on Loch Lomond?

For those who prefer culture and history, check out The Burrell Collection's impressive art collection or take a stroll through Glasgow Botanic Gardens. With its rich heritage and vibrant atmosphere, Glasgow has no shortage of interesting sights and experiences waiting to be discovered!
Places to Visit in Glasgow for Free
Glasgow is home to some of the most popular tourist attractions in Scotland. From galleries and museums to parks and gardens, there are plenty of places to explore in Glasgow without spending a penny. Some of the best free spots in Glasgow include Kelvingrove Art Gallery and Museum, Mitchell Library, The Lighthouse Centre for Architecture and Design, Pollok Country Park, Provand's Lordship (the oldest house in Glasgow) and the People's Palace & Winter Gardens.

Whatever your interests may be, you'll find something free to enjoy while visiting Glasgow!
Fun Things to Do in Glasgow for Young Adults
Glasgow is a vibrant, bustling city with plenty to offer young adults looking for fun things to do. Whether you're into art galleries and museums, live music venues, night clubs and pubs or outdoor activities like parks and cycling trails, Glasgow has it all. From the hip West End district to the thriving East End community, there's something for everyone in this Scottish metropolis.

Explore one of its many renowned cultural institutions such as Kelvingrove Art Gallery and Museum or take a stroll along the River Clyde and enjoy some of Scotland's best views. No matter what type of entertainment you seek out during your visit to Glasgow, you won't be disappointed!
What to Do in Glasgow for a Day
For a day trip to Glasgow, you won't be short of things to do! Take a walk around the city centre and explore some of its many attractions including Kelvingrove Art Gallery & Museum, The Lighthouse (Scotland's Centre for Design & Architecture), Riverside Museum and the Tall Ship at Glasgow Harbour. Then why not take in one of the many festivals or events taking place throughout the year such as Celtic Connections or West End Festival?

And don't forget about all the great shops, restaurants and bars that make up this vibrant city. With so much to see and do in just one day, it's no wonder Glasgow is fast becoming one of Scotland's most popular tourist destinations.
Things to Do in Glasgow This Weekend
This weekend in Glasgow is sure to be an exciting one! Start your day off by visiting the Kelvingrove Art Gallery and Museum, where you can explore a wide range of artworks from around the world. Then take a stroll through the city centre, popping into unique shops and boutiques along the way.

If you're feeling adventurous, why not try some traditional Scottish dishes at The Ubiquitous Chip? And after dinner, check out what's on at King Tut's Wah Wah Hut for some live music entertainment or catch a show at one of Glasgow's many theatres. No matter what activities you choose to do this weekend in Glasgow – it will certainly be an enjoyable time!
Things to Do in Glasgow at Night
Glasgow is one of Scotland's most vibrant cities, and the city centre bustles with life even after dark. From comedy clubs to nightclubs, cinema screenings to live music venues – there are plenty of things to do in Glasgow at night. Whether you're looking for a traditional pub experience or something more unique, you'll find it in Glasgow!
Things to Do in Glasgow City Centre
Glasgow City Centre is one of the most vibrant and exciting places to visit in Scotland. It's packed with attractions, museums, galleries, shops, restaurants and cafes that offer a range of activities for all ages. From exploring the world-famous Glasgow Cathedral to shopping along Buchanan Street or taking a stroll along River Clyde; there are plenty of things to do in Glasgow city centre.

Whether you're looking for culture, entertainment or simply want to take in some sights; you won't be disappointed!
Things to Do in Edinburgh
Edinburgh is one of the most beautiful cities in Scotland and has a wealth of things to do for visitors. There are stunning castles, museums, galleries, parks and gardens to explore as well as plenty of shops and restaurants. You can experience traditional Scottish culture with visits to whisky distilleries or take part in some exciting outdoor activities such as hiking or cycling.

Edinburgh also boasts a vibrant nightlife with its many pubs, clubs and live music venues on offer.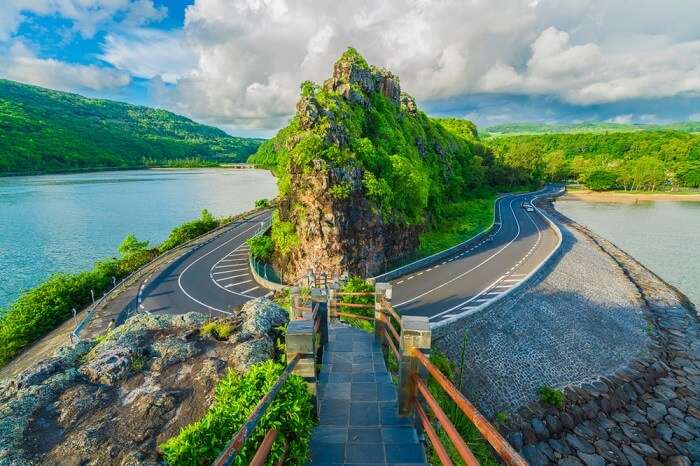 Credit: traveltriangle.com
What is Famous in Glasgow?
Glasgow is a city in Scotland that has become well known for its vibrant culture and nightlife. From the bustling shopping areas to the traditional pubs, Glasgow has something for everyone! In particular, Glasgow is famous for its music scene – it's home to some of the best venues in Europe, with regular gigs from both established names and exciting up-and-coming artists.

The city also has an impressive array of museums and galleries showcasing artwork from around the world. One of the most popular attractions among tourists is Kelvingrove Art Gallery & Museum which houses one of Europe's finest art collections. As well as this, Glasgow boasts plenty of parks and green spaces – perfect for relaxing on sunny days or taking a stroll through nature at any time of year!
What is the Prettiest Place near Glasgow?
The city of Glasgow is surrounded by some of the most beautiful places in Scotland. One of the prettiest spots near Glasgow is Loch Lomond and The Trossachs National Park, a stunning area featuring tranquil lochs, rolling hills and lush forests. This park has been dubbed as 'Scotland's first national park' due to its stunning beauty and abundant wildlife.

Within this area are many picturesque villages such as Balmaha which offers visitors an idyllic countryside setting with views across Loch Lomond, while nearby Inverarnan features spectacular waterfalls that cascade down into the River Falloch. Other attractions include Ben A'an – a mountain peak offering magnificent views over the surrounding landscape – along with various cycle routes and walking trails for those who prefer exploring on foot or bike. For a truly peaceful escape, head to one of the many islands within Loch Lomond including Inchcailloch Island which can be accessed via ferry from Balmaha pier for just £4 return.

With its rugged landscapes, crystal-clear waters and diverse flora & fauna; it's no surprise that this region is considered one of Scotland's greatest natural treasures!
How Many Days in Glasgow is Enough?
The answer to this question depends on what you want to see and do in Glasgow. If you're planning a short trip, two or three days is enough time for most visitors to explore the city's main attractions such as the Kelvingrove Art Gallery & Museum, The Riverside Museum of Transport and Travel, the Glasgow Science Centre and other popular sites. However if you are looking for a longer stay then four or five days in Glasgow can give you more opportunities to visit off-the-beaten path areas of town or take day trips outside the city.

You could also spend extra time exploring some of Scotland's renowned whisky distilleries nearby like The Loch Lomond Distillery which offers tours daily throughout most of the year. Whether it is your first visit or one of many times visiting Glasgow, there are plenty things to keep any traveler entertained during their stay!
How Do You Spend Your Day in Glasgow?
Glasgow is a vibrant and exciting city, full of culture, history, entertainment and adventure. During my day in Glasgow I like to start off by taking a leisurely stroll around the city centre and exploring some of its most iconic attractions such as Glasgow Cathedral or George Square. Once I have had the chance to take in some of the stunning architecture that Glasgow has to offer, I will often find myself heading towards one of its many museums or galleries where I can learn more about Scotland's past.

If it's sunny out then there is no better way to spend your day than soaking up some sun at one of the many parks located throughout the city. From Kelvingrove Park with its beautiful water features to Pollok Country Park which boasts an impressive collection of wildlife and nature trails; there are plenty of opportunities for outdoor exploration within this Scottish metropolis. After all that sightseeing, it would be impossible not to indulge in some traditional Scottish cuisine such as haggis or fish & chips – both served best when accompanied by a pint from one of Glasgow's lively pubs!

As night draws near, you can keep your evening going with live music events happening across multiple venues throughout every night – making sure that no two nights spent in Glasgow ever feel quite the same!
Conclusion
Overall, Glasgow is a vibrant and exciting city that should be on everyone's list of places to visit. From its stunning architecture to the array of entertainment options, there really is something for everyone in this Scottish metropolis. Whether you're looking for a memorable cultural experience or just want an unforgettable night out, this article has highlighted some of the best things to do in Glasgow and can help ensure your trip is both enjoyable and successful.