1.Visit the Wadsworth Atheneum Museum of Art in Hartford. It is the oldest public art museum in the United States and features an impressive collection of European, American, African, ancient and contemporary works. 2.Explore Mystic Seaport – The Museum of America and Sea in Mystic which is a living history museum featuring historic boats, homes and gardens as well as a planetarium.

3.Visit Yale University campus located in New Haven to explore its beautiful architecture, take a tour or visit one of its many museums like Peabody Museum of Natural History or Yale Center for British Art 4.Go on a whale watching cruise off the coast of Connecticut to observe various species such as humpback whales, finbacks whales and dolphins that migrate through Long Island Sound each year during summer months 5.Stop by Gillette Castle State Park located near Hadlyme for some outdoor activities like hiking trails along with visiting 19th-century castle built by actor William Gillette

6 .Spend time at Lake Compounce amusement park which dates back to 1846 making it one of the oldest operating theme parks in North America 7 .

Walk across Quinnipiac River Walk Trail located between Meriden & Wallingford offering spectacular views over river valley from nearby bridges 8 .Head to Dinosaur State Park near Rocky Hill where visitors can explore 500+ dinosaur tracks dating back 200 million years embedded into sandstone floor inside geodesic dome shaped building 9 .
Connecticut is a great destination for travelers looking to explore nature, admire history and culture, and enjoy delicious local cuisine. Whether you're visiting for the weekend or planning an extended stay in Connecticut, there are plenty of things to see and do. From outdoor adventures like hiking along the Appalachian Trail to exploring historic sites like Mystic Seaport, here are 10 of the best things to do in Connecticut.
Top 10 Places to Visit in Connecticut
Fun Things to Do in Ct for Young Adults
Connecticut has a variety of activities and attractions for young adults to explore. From taking in some live music at the Mohegan Sun Arena, to testing your skills on an indoor rock climbing wall, there are plenty of fun things to do in Connecticut. For those who love being outdoors, hiking trails abound throughout the state, while beachgoers can enjoy swimming, surfing or just soaking up the sun in one of Connecticut's many coastal towns.

Art lovers will appreciate galleries like Real Art Ways and The Wadsworth Atheneum Museum of Art; night owls can find great entertainment at Foxwoods Resort Casino or take advantage of Hartford's thriving bar scene.
Best Places to Visit in Connecticut in the Fall
Connecticut is a gorgeous area to explore in the fall, with breathtaking foliage and many activities available. Whether you are looking for outdoor adventures or cultural attractions, there are plenty of places to visit while taking in the autumn scenery. From hiking trails at Devil's Hopyard State Park and Gillette Castle State Park to exploring Mystic Seaport Museum or checking out some of Connecticut's wineries, there is something for everyone!
Attractions in Connecticut for Families
Connecticut is a great destination for families looking to explore, learn and have fun. The state offers a variety of attractions including amusement parks, museums, aquariums, zoos, botanical gardens and more. Whether you are interested in history or just having a good time with friends and family, Connecticut has something to offer everyone.

From the Mystic Seaport Museum to Lake Compounce Amusement Park there is plenty to keep kids entertained while adults can enjoy relaxing activities such as hiking trails or visiting one of the many wineries located throughout the state.
Fun Places to Go in Ct With Friends
Connecticut has many exciting and entertaining places to explore with friends. From camping at Hammonasset Beach State Park, one of Connecticut's most popular coastal destinations, to touring the Mark Twain House & Museum in Hartford or taking a ride on the Thames River Heritage Park Water Taxi, there are plenty of fun activities for friends of all ages. Whether you're looking for a day trip out of town or an evening out on the town, Connecticut has something for everyone!
Beautiful Places to Visit in Connecticut
Connecticut is a beautiful state located in the northeast United States. It offers stunning landscapes, quaint towns and plenty of outdoor activities to enjoy year-round. From sandy beaches along the Long Island Sound to breathtaking mountain views at Mohawk Mountain State Park, Connecticut has something for everyone.

Whether you're looking to take a leisurely stroll through colorful gardens or hit the trails for some hiking, Connecticut is sure to have a spot that you won't soon forget.
Things to Do in Ct This Weekend
If you're looking for something to do in Connecticut this weekend, why not explore the beautiful coastal towns of Mystic and Stonington? Spend a day taking in the sights at Mystic Aquarium or take a scenic boat tour along the Mystic River. If you're feeling adventurous, enjoy some outdoor activities like kayaking, fishing or hiking at Bluff Point State Park.

At night, catch a show at one of Stonington's many theaters or grab dinner and drinks at one of its waterfront restaurants. No matter what type of fun you're looking for this weekend, there's something for everyone in Connecticut!
Things to Do in Ct This Weekend for Couples
If you're looking for a fun and romantic getaway with your significant other this weekend, Connecticut is the perfect destination. From exploring charming towns to sipping wine at wineries, there are plenty of things to do in Connecticut for couples. Take a stroll through one of the many picturesque parks or take in some live entertainment at an outdoor theater.

For more adventurous activities, head out on a scenic hike or explore local shops and restaurants together. No matter what type of adventure you're looking for, these are just a few ideas that will make your weekend unforgettable!
Things to Do in Connecticut for Couples
Connecticut offers many activities for couples to enjoy! From visiting one of the state's many wineries or breweries, exploring the hiking trails and beaches along the Connecticut coastline, experiencing an outdoor adventure at one of the amusement parks in Mystic, or spending a relaxing day shopping in Hartford – there is something for every couple to do. Whether you're looking for a romantic getaway or just some quality time together, Connecticut has plenty to offer!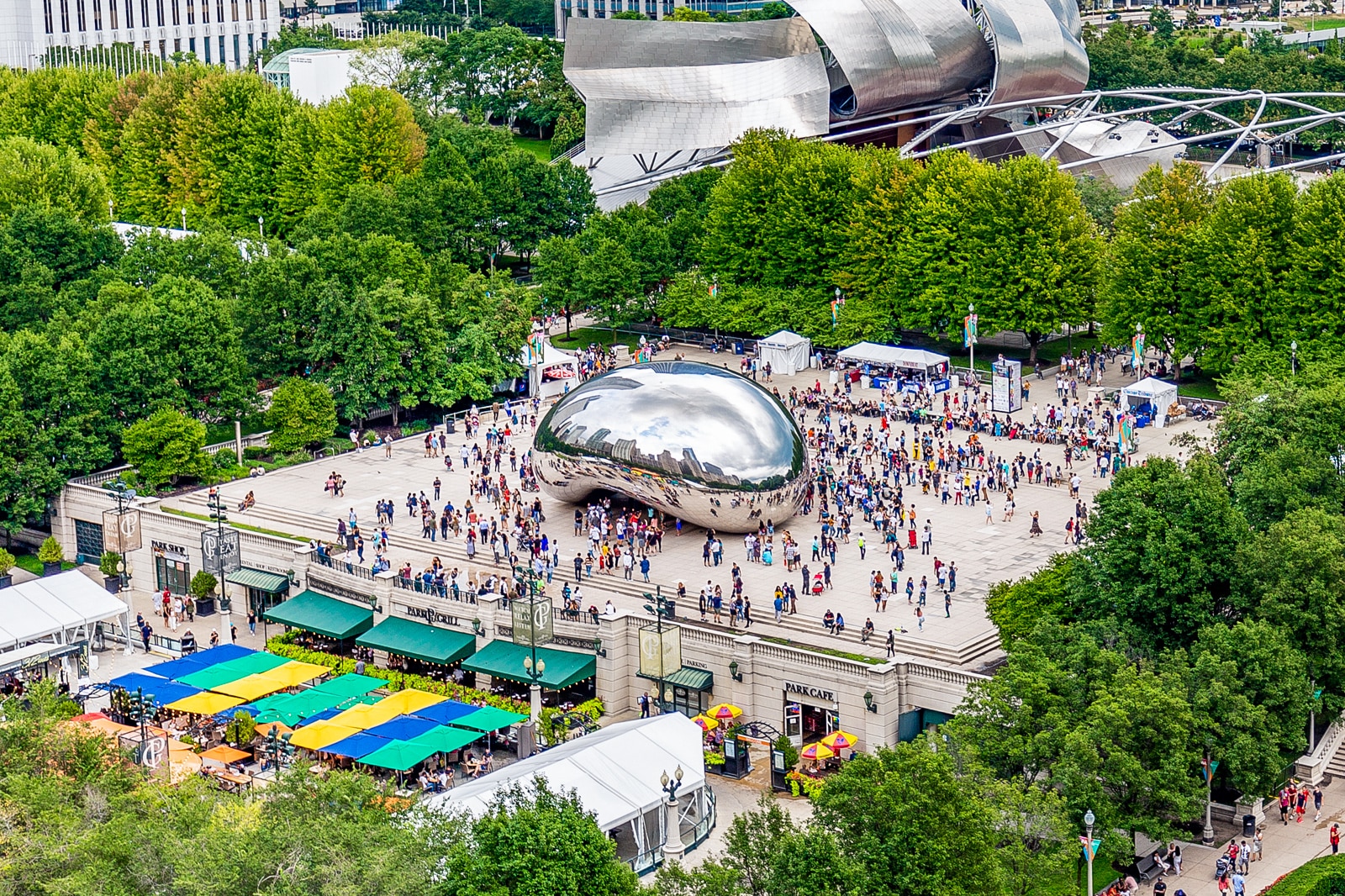 Credit: www.hotels.com
What are 3 Things Connecticut is Famous For?
Connecticut is the third smallest state in America, but it is well-known for a variety of reasons. Here are three things Connecticut is famous for: • Yale University: Founded in 1701, Yale is one of the most prestigious universities in the world and an Ivy League school.

• Mark Twain's Home: The author of "The Adventures of Tom Sawyer" and "Huckleberry Finn" lived in Hartford from 1874 to 1891. It has since been turned into a museum honoring his work and life. • Mystic Seaport Museum: Located on Long Island Sound, this maritime museum includes restored ships, galleries with artwork depicting seafaring life and numerous historical artifacts related to American maritime culture.

Connecticut has many other notable attractions such as beaches along its coastline, beautiful forests full of wildlife and delicious restaurants serving up New England cuisine.
What is Connecticut Most Famous For?
Connecticut is most famous for its historical sites, universities and beaches. Notable attractions include: * Yale University – One of the world's top-ranked universities located in New Haven.

* The Mark Twain House & Museum – A National Historic Landmark in Hartford with original furnishings from when Twain lived there from 1874 to 1891. * Mystic Seaport Museum – An interactive maritime museum featuring a 19th century seafaring village. There are also numerous beaches, such as Sherwood Island State Park and Hammonasset Beach State Park that offer stunning views of Long Island Sound and the Atlantic Ocean.
What Do People Go to Connecticut For?
Connecticut offers a variety of activities for visitors: * Coastal towns and beaches – Explore the charming coastal communities like Mystic, Old Saybrook, Westbrook, and more. * Adventure parks – Enjoy thrilling rides at Lake Compounce or Quassy Amusement Park.

* Historical sites – Discover colonial history with a visit to Yale University or Fort Griswold Battlefield State Park. * Shopping and dining – Sample local cuisine while browsing top shopping destinations in Hartford and New Haven. Connecticut has something for everyone!
Why Do Tourists Visit Connecticut?
Connecticut is a beautiful state that offers tourists plenty of opportunities to explore and enjoy. Here are some reasons why tourists visit Connecticut: • History: Connecticut has many historical sites, from Revolutionary War locations to the homes of authors such as Mark Twain.

• Nature: With its rolling hills, beaches, and trails, there's no shortage of outdoor activities for visitors to enjoy in Connecticut. • Culture: The state also boasts several cultural attractions like museums and art galleries. Overall, Connecticut provides a unique blend of historical sites, nature reserves and cultural offerings that make it an ideal destination for any traveler looking for an unforgettable experience.
Conclusion
In conclusion, if you're looking for an exciting getaway or just a day trip close to home, Connecticut has something for everyone. From outdoor activities like hiking and skiing to exploring world-class art museums and historical sites, this state is packed with fascinating attractions that are sure to make your vacation memorable. Whether you're traveling alone or with family and friends, you can be sure that the best things to do in Connecticut will provide plenty of adventure along the way.