1. Visit the Cardiff Castle: This is one of the most popular tourist attractions in Cardiff, and it's easy to see why. It's a beautiful castle with stunning architecture, historic artifacts, and magnificent grounds. 2. Take a stroll around Bute Park: A peaceful green space located near the city center that boasts a plethora of activities for all ages including walking trails, gardens, mini golf courses and more.

3. Explore St Fagans National History Museum: Take time out to explore this open-air museum which showcases Wales' cultural heritage through its many living history buildings as well as traditional crafts workshops and interactive events throughout the year. 4. Enjoy some shopping at St David's Shopping Centre: With over 140 shops including big brand names such as Apple Store and John Lewis you can indulge in some retail therapy here! 5 .

Relax on Roath Park Lake : Spend some quality time on Roath Park Lake where you can take boat trips or hire pedalos for an afternoon of fun with friends or family members . 6 . Catch a show at The Millennium Centre : Whether you're looking for drama , comedy , music or dance there's something here for everyone !

You can catch world class shows from top performers all year round . 7 . Tour Llandaff Cathedral : Founded in 1120 this cathedral remains one of oldest ecclesiastical sites in Britain – don't forget to check out its spectacular stained glass windows while exploring inside !

8 . Have fun at Techniquest Science Discovery Centre : Explore science with hands-on exhibits , theatre shows , workshops plus much more ! Perfect way to spend your day if you're travelling with kids!

9 . Check out Doctor Who Experience : Fans won't want miss this attraction offering an interactive experience set within iconic sets complete with costumes worn by cast members themselves! 10 Try Local Food & Drink Scene – Sample delicious local delicacies like Welsh rarebit and cawl whilst sipping real ales or stout from any number of bustling pubs across the city centre – perfect way end your day!
Cardiff is a vibrant city with plenty of things to do and places to explore. From historic landmarks, cultural attractions and endless shopping opportunities, there's something for everyone in this bustling Welsh metropolis. To help you plan your trip, we've put together a list of the top 10 best things to do in Cardiff – from visiting the castle and touring its galleries to exploring the Bay area or enjoying some nightlife.

So whether you're looking for an exciting day out or simply want somewhere new to explore, make sure you add these must-see sights to your itinerary!
Top 10 Places to Visit in Cardiff | Wales – English
What to Do in Cardiff for a Day
If you're looking for an exciting day out, Cardiff is the perfect destination. With its vibrant city centre, stunning coastline and lush countryside all within easy reach, the Welsh capital offers a range of activities to keep visitors entertained. Take in some culture at one of the many museums or galleries; enjoy a stroll along Cardiff Bay or take a boat trip on the River Taff; sample some delicious local food and drink; explore Cardiff Castle and its beautiful grounds; or spend some time shopping in St David's Centre – there really is something for everyone!
Fun Things to Do in Cardiff
Cardiff is a vibrant city with plenty to do, no matter what you're interested in. From exploring its stunning castles and landmarks to taking part in exciting outdoor activities like rock climbing and kayaking, there are so many fun things to do in Cardiff. Food lovers will enjoy its diverse restaurants, pubs, cafes and street markets while culture buffs can visit the National Museum Wales or take a tour of Cardiff Castle.

With something for everyone, it's no wonder why Cardiff is one of the top destinations for tourists from all over the world!
Things to Do in Cardiff Bay
Cardiff Bay is a must-see destination for visitors to Wales, offering plenty of activities and attractions to keep everyone entertained. From the historical Cardiff Castle and St Fagans National Museum of History to modern landmarks like the Senedd Building, there's something for everyone in this vibrant area. At Mermaid Quay you can shop, eat out or catch a show at one of the many theatres nearby.

For those looking for some fun outdoor activities, head to Roald Dahl Plas – an exciting water park with play areas and views across the bay. Don't forget about exploring Bute Park either – it's great for picnics or walking along its riverside paths!
Things to Do in Cardiff City Centre
Cardiff City Centre is a great place to explore and experience the vibrant culture of Wales. With its beautiful city centre parks, grand Victorian architecture, world-class shopping centres, historic landmarks and lively nightlife, Cardiff has something for everyone. Whether you're looking for a day out with family or friends or simply want to explore some of the amazing attractions around town, there are plenty of things to do in Cardiff City Centre that will keep you entertained.

From kayaking along the River Taff or visiting St David's Shopping Centre for some retail therapy to exploring the National Museum Cardiff and taking part in some interactive events at Techniquest Science Discovery Centre – there's no shortage of activities to enjoy!
Places to Visit near Cardiff
If you're looking to explore the area around Cardiff, there are plenty of places to visit. To the north lies Caerphilly Castle, a medieval fortress surrounded by lush green countryside, while nearby is Castell Coch, another castle with stunning Victorian interiors. For outdoor enthusiasts, Brecon Beacons National Park offers spectacular mountain views and miles of trails for walking and cycling.

Another must-visit destination is St Fagans National Museum of History which showcases Wales' local history in an open-air museum setting. With plenty to do and see in this beautiful corner of Wales, it's easy to find something new and exciting near Cardiff!
Cardiff Castle
Cardiff Castle is a medieval castle located in the city of Cardiff, Wales. It is one of the most important historical sites in Wales, and has been part of the city's history for over 2,000 years. The site was first occupied by a Roman fort during their occupation of Britain between 55 BC to 410 AD.

Over time it became a Norman stronghold before being transformed into an impressive Gothic castle by William Burges in 1868-1871. Today, visitors can explore its many chambers, towers and gardens as well as admire its intricate interior decorations including murals and tapestries which highlight Welsh culture and heritage.
Things to Do in Wales
Wales is a beautiful country that offers so much to explore and experience. Whether you're looking for outdoor activities, cultural attractions or just plain old sightseeing, Wales has something for everyone. From the picturesque countryside of Snowdonia National Park to the stunning beaches of Pembrokeshire Coast National Park, there's plenty to enjoy in this unique nation.

Along with its incredible landscapes, Wales also boasts some fantastic historical sites including castles and ancient monuments – perfect if you're searching for an educational vacation as well!
Is Cardiff Worth Visiting
Cardiff is a city full of culture and history, making it a great destination for anyone looking to explore the vibrant culture of Wales. With its impressive castle, beautiful coastline, and unique museums, Cardiff offers something special for both locals and tourists alike. From outdoor activities such as hiking in nearby Snowdonia National Park to cultural events like The Hay Festival or Welsh National Opera performances, there's plenty to keep everyone entertained during their visit.

Whether you're looking for an exciting adventure or just want to soak up some local culture, Cardiff is definitely worth visiting!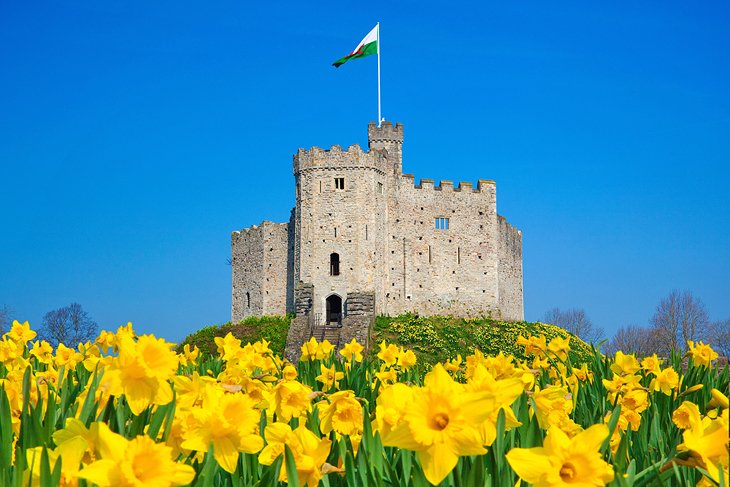 Credit: www.planetware.com
What is the Most Famous Thing Cardiff?
Cardiff is the capital and largest city of Wales, located on the country's south coast. It has a rich history that dates back to Roman times and its Victorian architecture makes it an attractive location for visitors. But one of Cardiff's most famous attractions is undoubtedly Cardiff Castle.

Situated in the heart of the city, this stunning castle was built by William Burges in 1868 as part of a redevelopment project funded by John Crichton-Stuart, 3rd Marquess of Bute. With its impressive sandstone walls, towers and turrets, Cardiff Castle is an iconic landmark which attracts thousands upon thousands of visitors each year who come to explore its many rooms and admire the intricate interiors including ornate fireplaces and stained glass windows. The castle grounds also host events throughout the year such as fairs, festivals and concerts – making it a popular destination for both locals and tourists alike!
Is Cardiff Wales Worth Visiting?
If you are looking for a great destination to visit that offers plenty of activities, culture, and stunning scenery, then Cardiff Wales is certainly worth visiting. The city itself is steeped in history and provides visitors with some amazing sights including the iconic Millennium Stadium as well as the beautiful castle dating back to Roman times. There is also an array of museums scattered throughout the city along with art galleries and theatres showcasing local talent.

Cardiff Bay is renowned for its shopping centres, restaurants and bars which offer something for everyone – making it one of Europe's premier entertainment destinations. For those who prefer outdoor pursuits there are a range of beaches nearby that provide spectacular views across the Bristol Channel or if you fancy going further afield then why not take a day trip to explore Snowdonia National Park? With so much on offer in this vibrant Welsh capital it's easy to see why Cardiff Wales should be top on your list when choosing where to spend your next holiday.
How Many Days in Cardiff is Enough?
When it comes to visiting Cardiff, the answer to "How many days in Cardiff is enough?" depends on what you plan to do and see. The city has a great variety of attractions that can be explored over several days or even weeks. However, if your time is limited, three full days should give you enough time to explore the main sights, enjoy some local food and drinks and take in at least one outdoor activity or sightseeing tour.

You could start by walking around the Bay Area for a fantastic view of the sea front before heading into town centre for shopping and some traditional Welsh cuisine with a contemporary twist. After lunch head up Pen-Y-Fan mountain – Wales' highest peak – for stunning views over Brecon Beacons National Park before taking a stroll along Castle Street which will bring you right back down into Cardiff City Centre for an evening filled with live music entertainment or theatre performances. Finally, spend your third day soaking up some history at St Fagans National Museum of History then end your stay with dinner at one of Cardiff's fine dining establishments such as La Cuisine Francaise .

Three full days should be sufficient to get a taste of everything this exciting city has to offer!
What is the Most Popular Food in Cardiff?
Cardiff is the capital of Wales and it offers a variety of delicious food options. The most popular dish in Cardiff is undoubtedly the Welsh Cawl. This traditional stew combines potatoes, leeks, carrots, onions and chunks of lamb or beef.

It is usually served with fresh bread or crusty rolls to mop up the tasty broth. Other local favourites found in Cardiff include Glamorgan Sausages – made from cheese, leek and breadcrumbs – cauliflower cheese, laverbread (a seaweed-based dish) and bara brith (fruit tea loaf). Street food has become increasingly popular in recent years too; you can sample everything from Indian curries to Mexican burritos around the city centre.

Whatever your taste buds are craving for there's sure to be something on offer that will hit the spot!
Conclusion
Cardiff is an incredible city with many things to see and do. Whether it's a day trip or week-long holiday, there is something for everyone in Cardiff. From the cultural attractions of Cardiff Castle and St Fagans National History Museum to outdoor activities like kayaking on the River Taff or exploring beautiful parks, you will never be short of ideas for your next adventure in this vibrant Welsh capital.

With its friendly locals, delicious local cuisine and an abundance of green spaces, you can't help but fall in love with this charming city!