1. Visit Chautauqua Park: Enjoy nature and beautiful views of the Rocky Mountains at this National Historic Landmark park located in Boulder. It's a great spot for biking, hiking, or just relaxing with friends. 2. Take a Hike on Mount Sanitas Trail: This trail is perfect for those who want to take advantage of all that Boulder has to offer while still enjoying the outdoors.

The trail offers breathtaking views of the city and mountains beyond it. 3. Explore Pearl Street Mall: Stroll through this iconic downtown area filled with shops, restaurants and street performers! There are many things to do here such as shopping, eating out or simply people watching while you relax in one of its cafes or benches along the sidewalks.

4. Go Whitewater Rafting on Boulder Creek: Experience rafting down Class II-IV rapids as you make your way through scenic canyons surrounded by dense forests and wildlife! 5 .Visit Celestial Seasonings Tea Factory Tour & Café : Learn about tea-making history dating back over four decades and enjoy free samples during their factory tours!

Plus get to sip freshly brewed teas from their café afterwards too! 6 .Check Out Flagstaff Mountain Summit : This summit offers spectacular panoramic views of both the cityscape below and snowcapped mountains beyond it – making it an unbeatable experience for any outdoor enthusiast visiting Boulder!

7 .Experience Eldorado Canyon State Park : Escape into stunning scenery complete with red rock cliffs overlooking South Boulder creek as well as plenty of other natural attractions like trails for hikers/bikers, fishing spots or even camping sites if desired ! 8 .

Hang Out at Central Park : Have some fun under Colorado's blue skies when visiting this large public park located near downtown which includes sports fields , playgrounds , picnic areas , gardens plus much more ! 9 .Catch A Show At Red Rocks Amphitheater : Get ready for an unforgettable experience listening your favorite music live underneath starry night sky amidst towering sandstone formations that form natural acoustics – truly magical !

10 .Explore Flatirons Vista Loop Trailhead : Embark on a journey through meadows blanketed in wildflowers before reaching lookout points offering incredible vistas across plains below – definitely worth adding onto your bucket list !
Boulder, Colorado is a beautiful destination for outdoor recreation and exploration. From the majestic Rocky Mountains to the picturesque Flatirons, there are plenty of activities to keep visitors busy in this vibrant city. Whether you're an adventure seeker or just looking for some relaxation time, here are 10 of the best things to do in Boulder: explore Chautauqua Park, take a stroll down Pearl Street Mall, bike up Flagstaff Mountain Road, visit National Center for Atmospheric Research (NCAR), hike around Eldorado Canyon State Park, admire art at Boulder Museum of Contemporary Art (BMoCA), enjoy live music at Fox Theatre & Cafe , go rock climbing at The Spot Bouldering Gym , kayak on Wonderland Lake and explore the historic University of Colorado campus.

Whatever your preference may be – hiking trails or nightlife – Boulder has something special waiting for everyone!
Top 5 Things To Do in Boulder, Colorado
Unique Things to Do in Boulder
Boulder, Colorado is an outdoor enthusiast's paradise! With its spectacular mountain views and plethora of outdoor activities, Boulder offers something for everyone. From hiking to biking, kayaking to skiing, Boulder has it all.

For those looking for something a bit different than the usual outdoor activities, there are plenty of unique things to do in Boulder as well. Take a hot air balloon ride over the stunning landscape or explore one of the many underground caves found in the area. Visit some of the local craft breweries or take part in one of their popular farmer's markets – you'll find that there are plenty of unique experiences waiting to be had when you visit Boulder!
Things to Do in Boulder Today
Boulder is a vibrant city with plenty of activities to enjoy today. Whether you're looking for outdoor adventures, cultural experiences, or dining and shopping options, you're sure to find something in Boulder that suits your interests. From hiking trails and rock climbing spots along the Flatirons to unique museums like the University of Colorado Museum of Natural History, there's no shortage of things to do in Boulder today!
Things to Do in Boulder, Colorado
Boulder, Colorado is a great destination for outdoor adventurers and nature lovers alike. With its stunning Rocky Mountain views, endless trails to explore, and a vibrant downtown area full of unique shops and restaurants, there's something to do in Boulder no matter what your interests may be. From kayaking on the nearby lakes to skiing down the slopes at Eldora Mountain Resort or spending an afternoon wandering around historic Pearl Street Mall, Boulder is sure to provide you with plenty of memorable experiences!
Things to Do in Boulder This Weekend
This weekend, Boulder offers many exciting activities for locals and visitors alike. From outdoor recreation like hiking in the Flatirons or biking along the creek path to unique cultural experiences like visiting local galleries and catching a show at one of our many live music venues, there is something for everyone in this vibrant college town. With so much to do, you won't have time to be bored!
What to Do in Boulder for a Day
Boulder, Colorado is the perfect destination for a day trip full of adventure and exploration. With its stunning mountain scenery, beautiful parks and trails, vibrant culture, thriving food scene and lively entertainment venues – there's something for everyone to enjoy in Boulder! From hiking along Flagstaff Mountain or biking along the Boulder Creek Trail to exploring Pearl Street Mall or visiting one of Boulder's many craft breweries – there are plenty of activities you can do during your visit.
Free Things to Do in Boulder
Boulder, Colorado is an outdoor enthusiast's paradise. With the beautiful Rocky Mountains as its backdrop and many trails to explore, Boulder offers a variety of free activities to enjoy year-round. Whether you're looking for scenic hikes and bike rides along Boulder Creek or Flatirons, exploring Pearl Street Mall with its unique shops and restaurants, or taking in breathtaking views from Flagstaff Mountain, there are plenty of free activities to keep everyone entertained!
Things to Do in Boulder at Night
Boulder offers a wide array of activities to enjoy after the sun goes down. From live music performances at iconic venues like The Fox Theatre and Boulder Theater, to comedy shows at Boedecker Theater and local bars, there is something for everyone in Boulder when night falls. For those looking for more active options, there are plenty of hiking trails with stunning views that can be enjoyed under the stars or during the full moon.

Lastly, if you're feeling lucky you can try your luck at some of the late-night casinos in town!
Boulder Falls
Boulder Falls is a stunning cascading waterfall located near West Yellowstone, Montana. It is one of the most photographed waterfalls in the region and offers great opportunities for photographers to capture its majestic beauty. The falls are fed by snowmelt from nearby mountains and tumble down a steep granite cliff face before plummeting into Boulder Creek below.

With its picturesque scenery, Boulder Falls is an ideal spot for outdoor activities such as hiking, picnicking, or simply taking in the breathtaking views!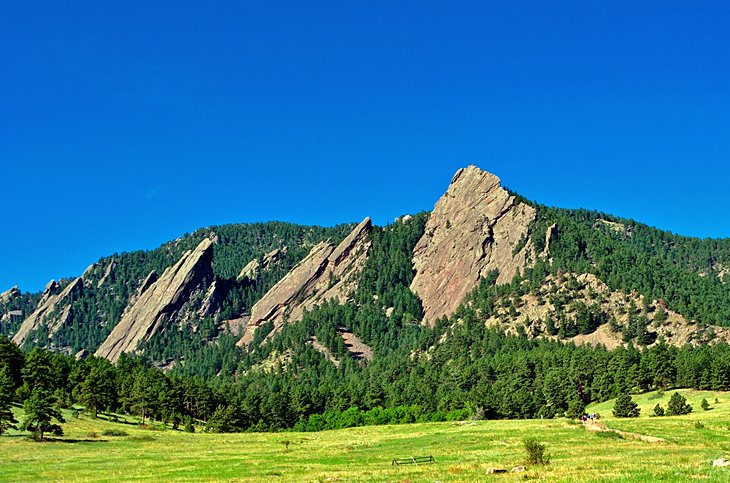 Credit: www.planetware.com
What is Boulder Colorado Best Known For?
Boulder, Colorado is known for its vibrant culture and stunning natural beauty. It's located close to the Rocky Mountains and offers many outdoor activities such as: – Hiking

– Cycling – Rock Climbing – White Water Rafting

The city also has a thriving art scene, with numerous galleries to explore. Boulder is home to the University of Colorado which offers a wide variety of academic programs and cultural events.
What is the Famous Street in Boulder?
Pearl Street Mall is the famous street in Boulder. It is a pedestrian mall located in downtown Boulder, Colorado. Featuring outdoor cafes, street performers and unique stores, Pearl Street Mall offers something for everyone:

• Shopping: With over 100 shops on the mall you can find anything from souvenirs to clothing and art galleries. • Eating Out: An array of restaurants are available offering everything from Mexican food to Italian cuisine. • Entertainment: Enjoy live music or comedy performances while exploring the area.

Experience all that downtown Boulder has to offer by visiting Pearl Street Mall!
Is Boulder Colorado Worth Visiting?
Yes, Boulder Colorado is worth visiting for its stunning scenery and plethora of activities. • Home to the Rocky Mountains and Flatirons • World-famous Pearl Street Mall with plenty of shops, restaurants and entertainment options

• Numerous outdoor activities such as hiking, rafting and camping nearby • Offers a variety of cultural attractions like museums, galleries and performing arts venues Boulder Colorado is an ideal getaway destination that offers something for everyone.

Whether you're looking for adventure or relaxation, this beautiful city has it all!
Why is Boulder So Famous?
Boulder, Colorado is renowned for its incredible outdoor activities and breathtaking scenery. It has become a popular destination for tourists looking to enjoy the outdoors and explore nature's beauty. Here are some of the reasons why Boulder is so famous:

– It is close to Rocky Mountain National Park, which offers spectacular views and a variety of outdoor adventures. – The city boasts an impressive culinary scene with numerous restaurants serving delicious dishes from around the world. – There are many art galleries, music venues, and cultural attractions in Boulder that make it a great place to visit.

– Its vibrant nightlife includes bars, clubs, pubs, live music venues and more. In short, Boulder has something for everyone making it one of America's most iconic cities!
Conclusion
In conclusion, Boulder is an amazing destination for anyone looking to experience a dynamic city that offers something for everyone. From outdoor adventures and stunning natural scenery to cultural attractions and delicious local cuisine, there's no shortage of things to do here. Whether you're visiting for a few days or planning a longer vacation, make sure you check out some of the best activities in Boulder like exploring Chautauqua Park, seeing the Flatirons from Flagstaff Mountain, and hiking Mount Sanitas.

With so many great places to visit in this vibrant mountain town it's easy to see why Boulder is one of the most popular cities in Colorado!