1. Grand Canyon National Park – Explore one of the Seven Wonders of the World, a 277-mile long canyon carved by the Colorado River. 2. Sedona – Visit this breathtaking spot for its red rock formations and pine forests. 3. Monument Valley Navajo Tribal Park – Take in panoramic views of buttes, mesas and sandstone towers while on guided tours or jeep rides with Native Americans as your guide.

4. Antelope Canyon – This slot canyon near Page is known for its incredible light beams and winding curves that will leave you mesmerized! 5. Havasu Falls – A stunning waterfall located within the Grand Canyon, accessible only through hiking trails or helicopter rides from Hualapai Hilltop's landing strip nearby! 6 .

Horseshoe Bend – Located just outside Page, Arizona, this horseshoe shaped meander in the Colorado River offers breathtaking views from atop its sheer cliffs! 7 .Old Tucson Studios – Get a taste of Hollywood at this western movie set where many classic TV shows were filmed including "Gunsmoke" and "Bonanza" 8 .

Saguaro National Park – Home to thousands of cacti species among other desert flora & fauna as well as great bird watching opportunities 9 .Tombstone – See how it felt like to live during Wild West days with daily gun fight reenactments at certain hours 10 Jerome Historical District-Step back into time at this former copper mining town that was once known as America's "largest ghost town".
Arizona is home to some of the most breathtaking sights in the United States, and it's no surprise that there are countless activities to keep you busy during your visit. From awe-inspiring natural wonders like Grand Canyon National Park and Monument Valley, to incredible cultural attractions like Heard Museum and Desert Botanical Garden, these are 10 of the best things to do in Arizona. Whether you're looking for outdoor adventures or cultural delights, there's something here for everyone!
10 Best Places to Visit in Arizona – Travel Video
Things to Do in Phoenix
Phoenix, Arizona is a great destination for tourists looking to explore the Southwest. From its vibrant downtown district and world-class museums, to its stunning desert landscapes and delicious restaurants, Phoenix offers something for everyone. Whether you're looking for outdoor adventure or city sightseeing, there are plenty of things to do in Phoenix that will make your vacation unforgettable.

Highlights include hiking Camelback Mountain and strolling along the canal banks at Desert Botanical Garden; exploring the galleries at Heard Museum; catching a show at one of the many performing arts venues; or simply soaking up some sun while floating down Salt River. No matter what your interests may be, Phoenix has something unique and exciting waiting just around the corner!
10 Best Places to Visit in Arizona
Arizona is a great destination for outdoor adventurers and sightseers alike. The Grand Canyon, Monument Valley, Antelope Canyon, Sedona's Red Rocks and the majestic Saguaro National Park are some of the most popular places to visit in Arizona. Other must-see destinations include Havasu Falls, Lake Powell, Prescott National Forest and Chiricahua National Monument.

If you're looking for an exciting city experience then Phoenix or Tucson should be on your list as well! With its diverse landscapes and rich cultural heritage, there's something for everyone to enjoy in this Southwestern state.
Unique Places to Visit in Arizona
Arizona is home to a variety of unique and beautiful places. From the majestic Grand Canyon to the rocky red rocks of Sedona, there are many interesting sights to explore in Arizona. The Havasu Falls, located in northern Arizona, is an amazing waterfall surrounded by stunning blue-green waterfalls; it's definitely worth a visit!

Monument Valley Navajo Tribal Park offers visitors breathtaking views of sandstone buttes and towering mesas. In addition, the Sonoran Desert provides unparalleled opportunities for wildlife watching, from coyotes to javelinas. No matter what type of experience you're looking for in Arizona, you won't be disappointed with these unique attractions!
Hidden Places to Visit in Arizona
Arizona is a state full of hidden gems that are worth exploring. From the breathtaking canyons at Monument Valley Navajo Tribal Park to the mysterious slot canyons in Antelope Canyon, there's something for everyone looking for an adventurous and unique experience. If you want to get away from it all, take a road trip to Havasupai Falls where you can immerse yourself in nature at its best.

For those seeking off-the-beaten-path attractions, be sure not to miss Jerome—a former mining town filled with galleries, shops and restaurants. No matter what your interests are or how much time you have available, Arizona has plenty of hidden places waiting for you to explore!
What is the Number 1 Attraction in Arizona?
The Number 1 Attraction in Arizona is the Grand Canyon. This natural wonder stretches 277 miles long, up to 18 miles wide and a mile deep! Millions of people come from all over the world each year to visit this breathtaking landmark.

From hiking trails that take you along the canyon's rim and camping sites located at its base, there are plenty of activities available for visitors to experience while visiting the Grand Canyon.
Most Beautiful Places in Arizona
Arizona is home to some of the most stunning landscapes in the United States. From its breathtaking red rocks in Sedona, to its majestic Grand Canyon, Arizona provides visitors and locals alike with an array of beautiful places for exploration and adventure. For a more relaxed getaway, Monument Valley offers stunning sunsets against a backdrop of sandstone buttes.

Other must-see attractions include Antelope Canyon's slots canyons, Havasu Falls' shimmering waterfalls, and Horseshoe Bend's incredible river views. With so much natural beauty on offer, it's no wonder that Arizona has become one of the top vacation destinations in America!
Things to Do in Arizona in November
November is a great time to visit Arizona for its mild temperatures and colorful foliage. From exploring the unique desert terrain of the Grand Canyon to heading to Flagstaff's famous Pumpkin Festival, there are plenty of fun activities in store for visitors this month. For those looking for more adventurous activities, there are breathtaking hot air balloon rides over Phoenix or even a jeep tour through Sedona's majestic red rock formations.

Whether you're an outdoor enthusiast or just want to take in the sights, November is an ideal month to experience all that Arizona has to offer!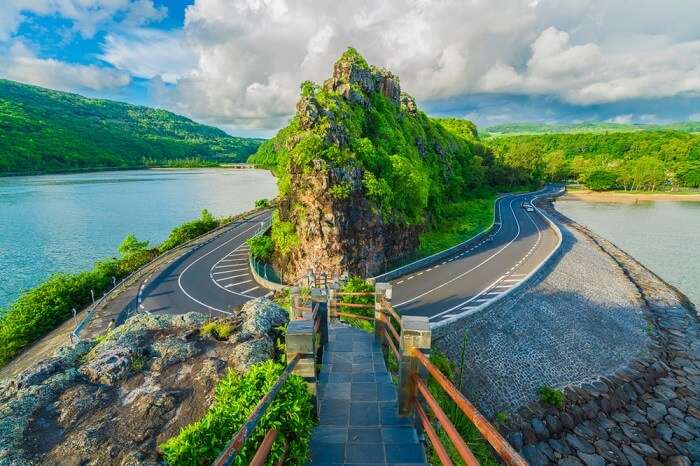 Credit: traveltriangle.com
What is the Number 1 Tourist Attraction in Arizona?
The Grand Canyon is the number one tourist attraction in Arizona. Every year, millions of tourists from all around the world flock to this majestic and breathtaking natural wonder. Here are some of its highlights:

– It is 277 miles long, up to 18 miles wide, and over a mile deep at points. – The Grand Canyon has been carved by the Colorado River over time, creating breathtaking views and landscapes that attract visitors from all walks of life. – The colorful rock formations, which stretch for hundreds of miles along both sides of the canyon walls, make it an ideal spot for photography enthusiasts or just those looking to take in some amazing scenery.

In conclusion, no visit to Arizona would be complete without visiting the majestic Grand Canyon – an experience you will never forget!
What are Two Major Tourist Attractions in Arizona?
Arizona is a popular tourist destination, boasting two major attractions. * Grand Canyon National Park: an iconic natural wonder with breathtaking views and many activities. * Sedona: Known for its spectacular red rock formations, this city offers art galleries, spas and shopping.

Whether you are looking to explore the outdoors or experience culture, Arizona has something for everyone!
What are Top 5 Tourist Attractions?
The top 5 tourist attractions are: * The Great Wall of China. * The Taj Mahal in India.

* Machu Picchu in Peru. * Christ the Redeemer Statue in Rio de Janeiro, Brazil. * St Peter's Basilica in Vatican City, Rome.

These monuments are some of the most iconic structures around the world and have been admired by travelers for centuries due to their breathtaking beauty and cultural significance.
What is the Most Popular Spot in Arizona?
The Grand Canyon is the most popular spot in Arizona. It is a stunning, natural wonder that draws millions of visitors every year. Grand Canyon highlights:

– Brightly colored rocks and steep cliffs – Spectacular overlooks and scenic drives – Hiking trails of varying difficulty levels

– Unique wildlife found only in this region Visitors can take advantage of the many activities available within the park, from sightseeing to camping or river rafting. The Grand Canyon is an unforgettable experience for all who visit!
Conclusion
Arizona is a great place to visit for the adventure-seeking traveler who enjoys hiking, exploring historical sites, and learning about Native American culture. With its unique topography, beautiful landscapes, and diverse attractions around every corner, Arizona offers something for everyone. From the stunning Grand Canyon to world-class ski resorts in Flagstaff and Sedona's iconic red rocks; there are plenty of things to do that will make your trip memorable.

Whether you're looking for a relaxing getaway or an action-packed vacation experience; Arizona has it all! So be sure to add this amazing state on your travel list today!