1. Visit the United States Naval Academy: The USNA is a great place to explore historical artifacts and buildings, watch military parades, or take a guided tour. 2. Stroll along Main Street: Enjoy some of Annapolis's best restaurants, shops and galleries as you stroll down this charming street. 3. Take a boat trip on the Chesapeake Bay: There are numerous charters available for everything from sightseeing cruises to fishing trips to sailing excursions out onto the bay.

4. Tour Historic Annapolis: Explore preserved colonial homes, churches and government buildings while learning about Maryland's important role in American history during Colonial times through today's modern era. 5. Check out Ego Alley on Spa Creek: A popular spot for locals and visitors alike, here you can watch boats race by or simply enjoy the view of downtown Annapolis from across the waterway with your family or friends in tow! 6 .

Visit William Paca House & Garden : Built in 1763 by one of Maryland's signers of Declaration of Independence , this Georgian-style home offers tours as well as its beautiful gardens that have been restored to their original glory days . 7 . Learn About Maritime History at Annapolis Maritime Museum : This interactive museum provides an educational journey into history with interactive displays , exhibits , programs and more !

8 . Shop at City Dock Marketplace : Overlooking picturesque harbor views , peruse local vendors selling unique items ranging from books to handmade jewelry ! 9 .

Get Sporty at Quiet Waters Park : Perfect for hikers , bikers and picnickers , there are trails winding through woodlands alongside creeks perfect for kayaking too ! 10 . Catch Some Live Music at Rams Head Tavern : Whether it's rock 'n' roll upstairs or acoustic jams downstairs – this beloved tavern has something going on every night making it an absolute must visit when you're in town!
Annapolis, Maryland is an amazing city with a lot of history and fun things to do. From visiting the State House to exploring the U.S. Naval Academy and taking in the gorgeous views from Annapolis Harbor, there are plenty of activities for visitors of all ages! Here are 10 of the best things to do when you visit this beautiful city:

1) Take a tour of the State House; 2) Explore the U.S. Naval Academy; 3) Enjoy a day on Annapolis Harbor;

4) Visit William Paca Garden; 5) Tour Historic London Town & Gardens 6) Go kayaking or paddle boarding on Spa Creek
Best Things to Do in Annapolis, Maryland
Unique Things to Do in Annapolis
Annapolis, Maryland is a vibrant city full of unique experiences. Visitors to Annapolis can explore the historic streets and buildings that make up its downtown area, visit the State House which has been in continuous legislative use since 1772, or take part in one of the many activities offered by local businesses such as kayaking on Spa Creek or sailing around Chesapeake Bay. The Naval Academy Museum offers an interesting look into naval history while guided tours provide insight into life at this prestigious institution.

With plenty of outdoor activities like hiking trails and biking paths as well as shopping, dining and entertainment options, Annapolis truly has something for everyone!
Things to Do Annapolis This Weekend
This weekend, there is plenty for visitors and locals alike to explore in Annapolis. Start off the weekend by visiting one of the city's many historic attractions, such as the Maryland State House or the US Naval Academy Museum. Take a leisurely stroll along Main Street lined with unique shops and restaurants before heading out on a boat tour around Chesapeake Bay for some stunning views.

When evening falls, catch an outdoor movie at Quiet Waters Park or be entertained with live music from local bands playing at City Dock. No matter what you choose to do this weekend in Annapolis, you're sure to have a great time!
Fun Things to Do in Annapolis for Couples
Annapolis, Maryland is the perfect destination for couples looking to enjoy a romantic getaway. From sailing and kayaking on the Chesapeake Bay, to exploring historic sites like the United States Naval Academy and The William Paca House & Garden, there are plenty of fun things for couples to do in Annapolis. Enjoy a romantic dinner at one of the city's charming waterfront restaurants or take in an outdoor concert at Rams Head Onstage.

No matter what your interests may be, you're sure to find something that will give you and your partner an unforgettable experience!
Things to Do Annapolis Today
If you are looking for something to do in Annapolis today, there is plenty available. Take a stroll through the historic downtown area and visit some of the city's many museums, art galleries, and specialty shops. If you're feeling adventurous, take a boat tour along Spa Creek or kayak through Quiet Waters Park.

Afterwards, satisfy your taste buds with delicious seafood at one of the popular local restaurants or grab a craft beer from an iconic brewery. No matter what type of activity interests you most, there is something for everyone in Annapolis!
Things to Do in Annapolis at Night
Annapolis is a charming city in Maryland that offers plenty of activities to do at night! From live music venues to outdoor movies, there's something for everyone. Enjoy dinner and drinks downtown with friends or check out the local bars and pubs.

Catch a show at Rams Head On Stage or take a romantic stroll along the harborfront promenade. For those looking for some family fun, you can visit one of the many movie theaters or catch an open mic night event. Whether it's theater, comedy, karaoke or just dancing till you drop – Annapolis has it all!
Is Annapolis Worth Visiting
Annapolis is a great place to visit for anyone looking to explore the history of Maryland and the Chesapeake Bay. The city has plenty of attractions, from its vibrant waterfront district to its colonial-era buildings. There are also plenty of excellent restaurants, museums, art galleries, and shops that make Annapolis an ideal destination for a day trip or weekend getaway.
Things to Do in Annapolis in Winter
Annapolis is a great place to experience winter fun! Ice skating at Quiet Waters Park, sledding on Spa Creek and exploring the Naval Academy are just some of the things you can do when visiting Annapolis in winter. Bundle up for outdoor activities like walking or biking along historic streets of downtown, or take a stroll through charming shops and restaurants.

The holiday season brings plenty of festive events including caroling concerts, tree lighting ceremonies and holiday shows. So grab your jacket and explore all that Annapolis has to offer this winter!
Kid-Friendly Things to Do in Annapolis, Md
Annapolis, Maryland has a lot of fun and exciting activities for kids to enjoy! From exploring the United States Naval Academy Museum and taking in the sites from historic Annapolis Harbor, to attending one of the many outdoor festivals throughout the year, there is something for everyone. Kids can also explore local parks like Quiet Waters Park or Sandy Point State Park for nature walks, fishing, kayaking and much more.

If that's not enough excitement, families can spend an afternoon at Pirate Adventures on The Chesapeake or take a sailboat ride with Schooner Woodwind. With all these kid-friendly activities available in Annapolis – you are sure to have a wonderful time!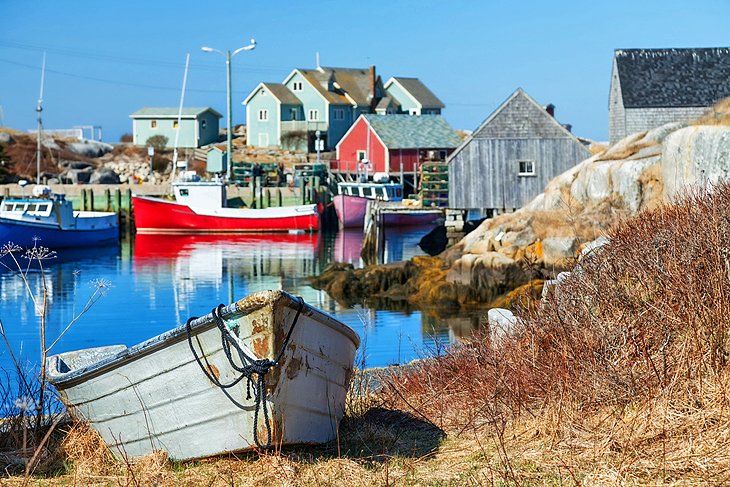 Credit: www.planetware.com
How Can I Spend a Day in Annapolis?
Annapolis is a great destination for day trips. Here are some of the best ways to spend your time: • Explore Historic Annapolis: Visit the Maryland State House, oldest U.S. Capitol Building in continuous legislative use; or take a tour of William Paca House & Garden, one of Maryland's most spectacular 18th century homes.

• Enjoy Waterfront Activities: Rent kayaks and paddleboats at City Dock; or go sailing around the harbor with Schooner Woodwind cruises. • Shop & Dine Downtown: Spend an afternoon browsing unique boutiques and galleries; and sample local seafood dishes at various restaurants on Main Street. A day trip to Annapolis offers something for everyone!

From historic sites to outdoor activities and delicious dining options, you can enjoy all that this charming city has to offer!
What is Annapolis Famous For?
Annapolis is a city in Maryland, US and is well known for its historical importance. It has been the capital of Maryland since 1694. Notable features include:

– The U.S Naval Academy which was founded in 1845 making it one of the oldest military schools in America; – Colonial homes and buildings, including the Annapolis State House; – Its popularity as a sailing destination due to its location on Chesapeake Bay;

– Historic churches such as St Anne's Church built in 1704; – Numerous art galleries and museums. Annapolis is also home to many festivals throughout the year, including Sailabration, Arts Week Annapolis and First Sunday Arts Festival.
Is Annapolis Maryland Worth Visiting?
Yes, Annapolis Maryland is worth visiting. Here are some of the reasons why: • Home to the United States Naval Academy: The city of Annapolis offers a unique glimpse into US naval heritage and maritime culture.

• Charming colonial architecture: Enjoy browsing through centuries-old buildings with distinctive brick facades and picturesque gardens. • Rich historical sites: Learn about the history of this area at attractions such as William Paca House & Garden and Hammond Harwood House Museum. Annapolis offers a great mix of natural beauty, cultural attractions, and historic sites that make it well worth exploring.
What is the Best Time of Year to Go to Annapolis?
The best time of year to visit Annapolis is in the fall. It offers a variety of activities, beautiful scenery and moderate temperatures. Benefits of visiting Annapolis during this time include:

– Enjoying the autumn foliage – Picking fruit at local farms – Taking advantage of outdoor activities such as hiking and biking

– Experiencing cooler temperatures than summer months Annapolis is an ideal getaway for travelers looking to relax or explore the outdoors in any season, but with its wonderful climate and plethora of attractions, fall may be the perfect time to visit.
Conclusion
Overall, Annapolis is a great city to visit with plenty of attractions and activities for all ages. From the historical sites and museums to outdoor adventures such as sailing and kayaking, there's something for everyone. Whether you're looking for an educational experience or just want to relax and enjoy the scenery, Annapolis has it all.

With its rich culture, stunning architecture and diverse activities, you're sure to have a memorable time in this beautiful city!